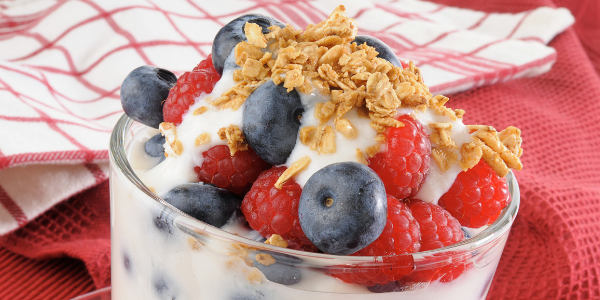 Technically we've filed this under our "Dessert" category, but really parfaits are great all day long! Berry Parfaits can be the perfect breakfast or dessert! While a great summer treats when fruit is in season, make it work with whatever you have on hand. And don't worry about using store-bought granola, it will be just as good!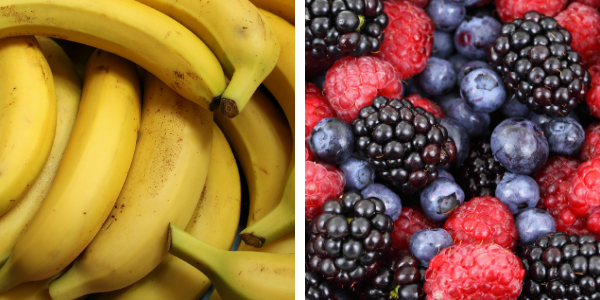 Ingredients:
2 large frozen, ripe bananas
1-1.5 cups fresh mixed berries
1/2 cup Lightened Up Summer Granola, or other granola
Shredded coconut, to garnish
Easy Chocolate sauce: Heat & whisk together: 1 tsp coconut oil, 1 tsp pure maple syrup, 1 tsp cocoa powder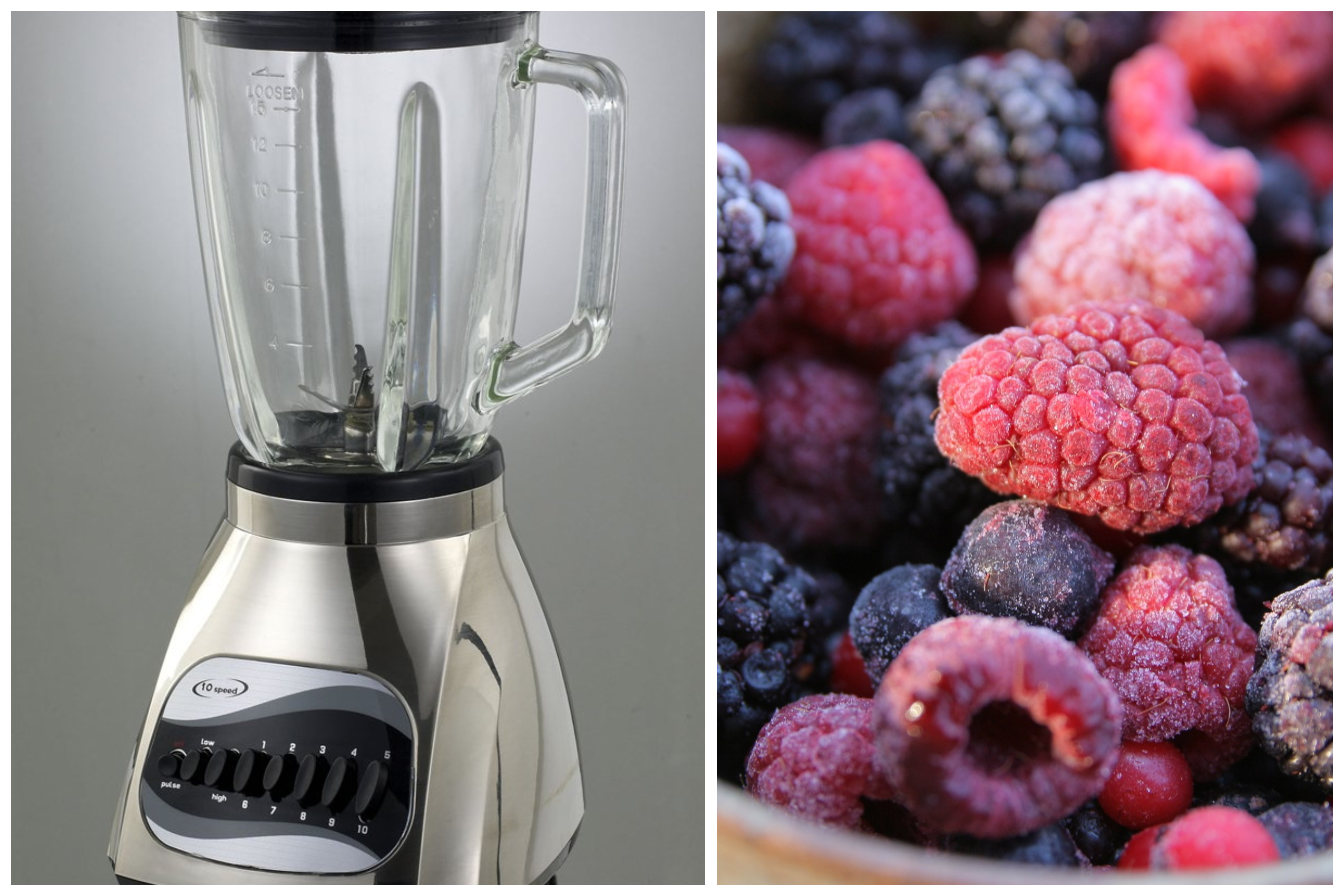 Instructions:
In a blender, add all ingredients and blend until smooth. Pour into popsicle molds (or ice cube trays) and freeze until set.
Peel and freeze your bananas until solid, preferably overnight. In a food processor, drop in the frozen banana chunks and process until creamy and smooth. Stop and scrape down the sides of the bowl as necessary. You can also give it a splash of almond milk to help it along. Nut butter is also a nice add in too.
Add the banana soft serve, granola, and fresh fruit in layers in a couple glasses or parfait dishes. Pour the chocolate sauce on top and serve immediately.
Add ingredients to blender (except sweetener and coconut). Add sweetener to taste, pour into glasses, and then sprinkle coconut and shaved chocolate on top.