Kimchi pasta

Kimchi pasta is a quick flavorful pasta that brings together just a few ingredients in a dish that blurs the line between Korean and Italian food. Any kimchi will do, just grab your favorite homemade option or whatever your store has on hand. And if you're not used to spicy food, we recommend going easy on the gochujang. It's spicy and delicious, but can be a little overwhelming if you're not prepared for it!
Ingredients:
2 tbs olive oil
3 oz thinly sliced pork belly (optional)
1/2 c chopped kimchi
1 clove garlic minced
1 tbs gochujang
4 oz dry pasta (linguine or spaghetti work well)
1 scallion sliced thinly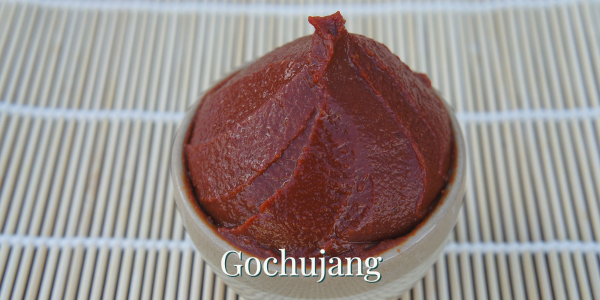 Instructions:
Boil the pasta according to the package directions.
If you are making this with pork belly, you can skip the olive oil and just cook the pork belly in a pan over medium high heat until some fat renders out. If you're going meatless add the olive oil to a pan over medium high heat. Add the garlic and kimchi and sauté until fragent.
Add the gochujang and stir until combined. Add the cooked pasta and stir to coat with the oil and spicy sauce. Add the scallions and serve immediately.