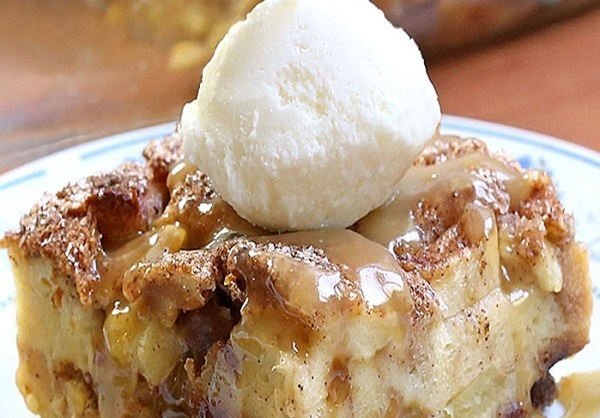 If you like apple pie, you will definitely go crazy for this incredibly delicious, caramel apple pie bread pudding…a favorite of many. We take all the best parts of apple pie and put it into a wonderful bread pudding. Serve with your favorite vanilla ice cream to get the most from this amazing dessert!
Prep Time: 20 minutes – Cook Time: 40 minutes
INGREDIENTS: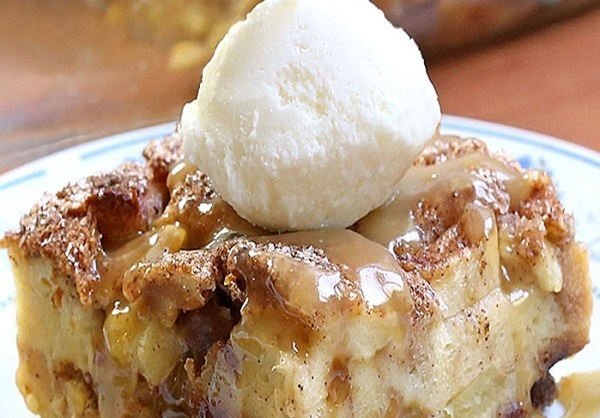 8 cups of cubed bread
3 medium apples, peeled, cored and chopped
4 eggs
1 cup of vanilla yogurt
1 cup of milk
2 tsp of cinnamon, divided
INGREDIENTS CONT'D: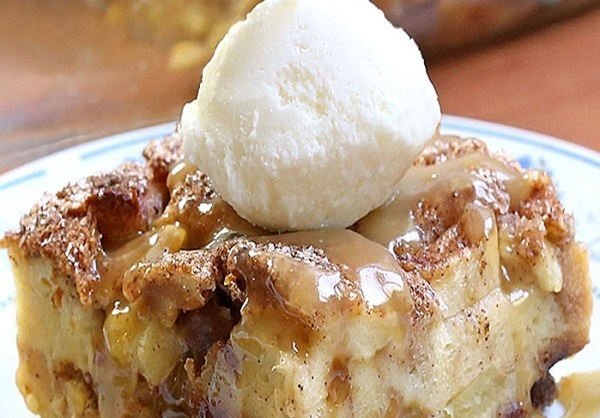 ½ tsp of nutmeg
½ cup and 2 Tbsp of sugar
½ cup of raisins
Sauce
1 cup of Unsalted Butter
1 cup of Heavy Cream
1 cup of Brown Sugar
INSTRUCTIONS: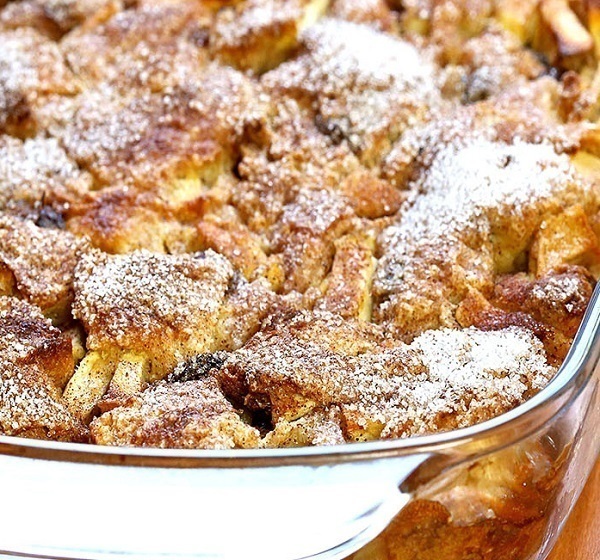 – Preheat the oven to 350°.
– Using a 9×13 baking dish, spray it with cooking spray.
– In a large bowl, whisk together the yogurt, milk, eggs, 1 tsp cinnamon, nutmeg, and ½ cup sugar.
– Stir in the apples, raisins and then gently fold in the bread cubes. Afterwards pour into the prepared pan.
– In a small bowl, stir together the 2 Tbsp of sugar and the 1 tsp of cinnamon.
INSTRUCTIONS CONT'D: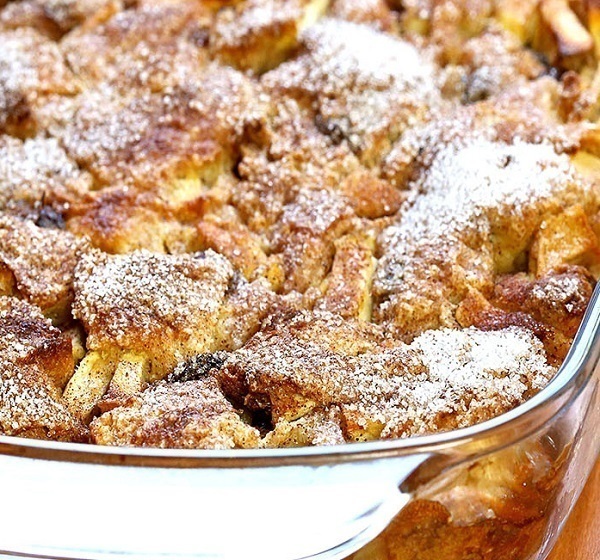 – The sprinkle that mixture on top the bread pudding.
– Bake 30-40 minutes until puffed and golden brown.
– While the bread pudding is baking, it's time to make the caramel sauce.
– In a heavy saucepan over medium-low heat, stir together the butter, heavy cream, and brown sugar; and it to bring to a boil.
– Reduce the heat to low, simmer until the sauce thickens, for about 5 minutes. Pour over bread pudding to serve.
– Top with vanilla ice cream for added perfection.