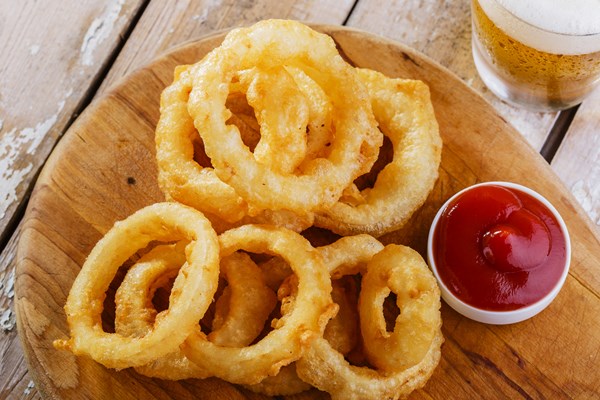 If you looking for something quick and easy to snack on this is the recipe for you.

INGREDIENTS
2 onion
1/2 cup all purpose flour
1/2 cup milk
1 egg
Oil for deep frying
DIRECTIONS
STEP ONE:


Heat oil, in a deep fryer to 375 and peel onions. Cut into 1/4 inch slices and separate into rings.

STEP TWO:
Mix the flour, milk and egg together, mix well. Dip onion rings in the mixture.
STEP THREE: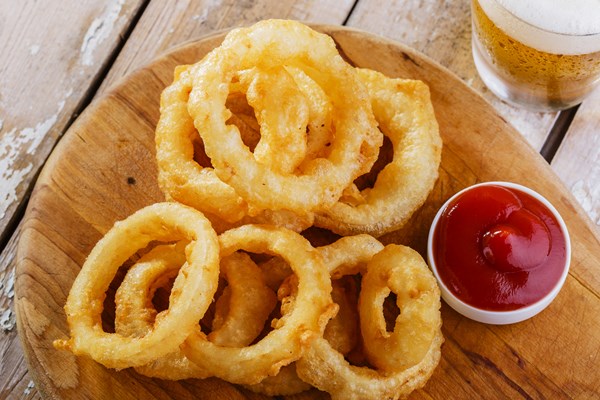 Fry for 2 minutes on each side. Place on a paper towel to drain excess oil. Sprinkle with salt, if desired.