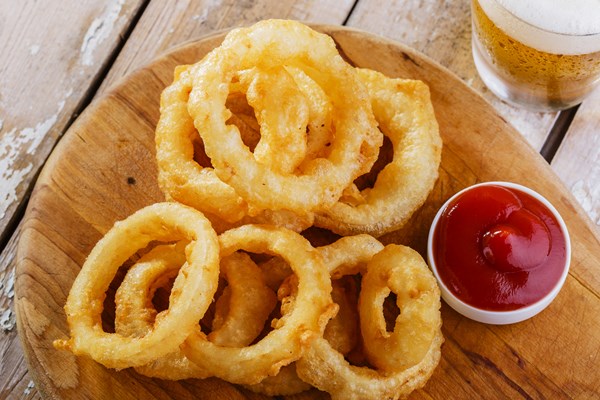 If you looking for something quick and easy to snack on this is the recipe for you. Better than your favorite bars version, this homemade version hits all the right spots. Pair it with ketchup or your favorite dipping sauce for extra good flavor!

INGREDIENTS
2 onion
1/2 cup all purpose flour
1/2 cup milk
1 egg
Oil for deep frying
DIRECTIONS
STEP ONE:


Heat oil, in a deep fryer to 375 and peel onions. Cut into 1/4 inch slices and separate into rings.

STEP TWO:
Mix the flour, milk and egg together, mix well. Dip onion rings in the mixture.
STEP THREE: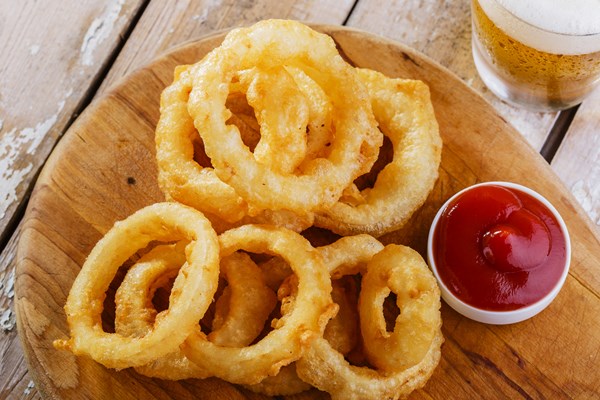 Fry for 2 minutes on each side. Place on a paper towel to drain excess oil. Sprinkle with salt, if desired.