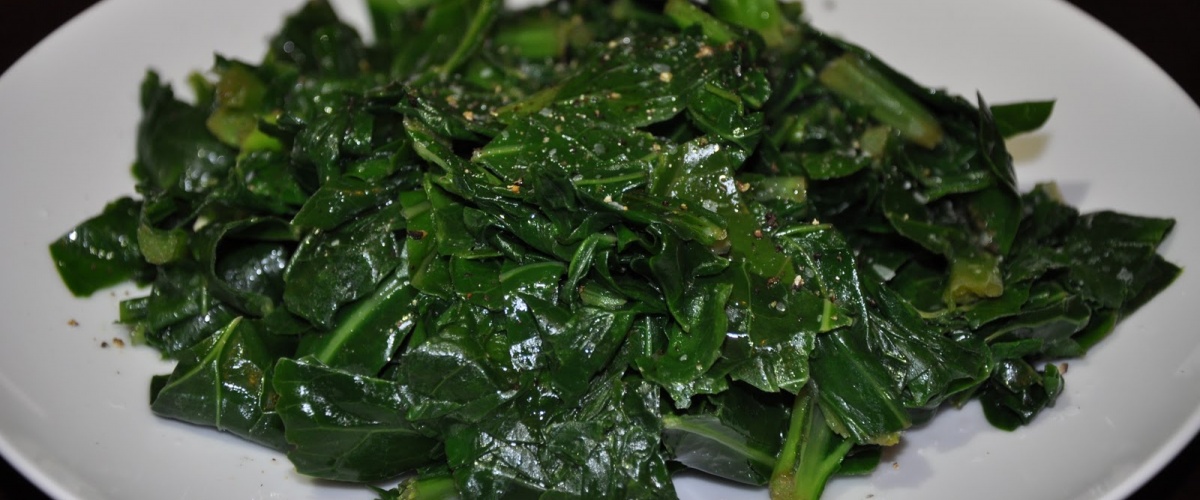 Have you ever tried your leafy vegetables smothered in butter? Well, if not, here's your chance to follow a simple recipe to turn your veggies into buttered delight. Just be careful not to do this too often as it's not exactly a healthy meal.
INGREDIENTS

Southern Greens Blend (spinach, mustard greens etc)
4 tablespoons of unsalted butter
3 tablespoons of kosher salt
Mustard oil
Ground pepper
DIRECTIONS
STEP ONE:


Add butter to a skillet and allow it to melt. Add salt to the melted butter and stir.
STEP TWO:


Add the greens to the skillet. Cook for 4 minutes while stirring. The greens at this point should be wilted.

STEP THREE:


Season the greens with salt and pepper and add the mustard oil if desired. You can then transfer to your plate and enjoy!