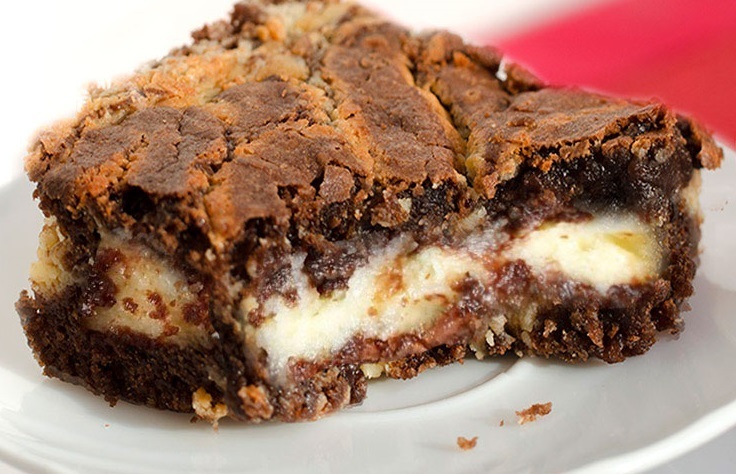 This is truly the best of both worlds! You've got your dream brownies wrapped around delicious cheesecake! Cheesecake Brownies are ideal for those chocolate lovers and pretty much everyone else as well, will love this cake too. It is simply delicious and you will love it at the first bite.
Prep Time: 10 mins – Cook Time: 30 mins
INGREDIENTS: Cheesecake: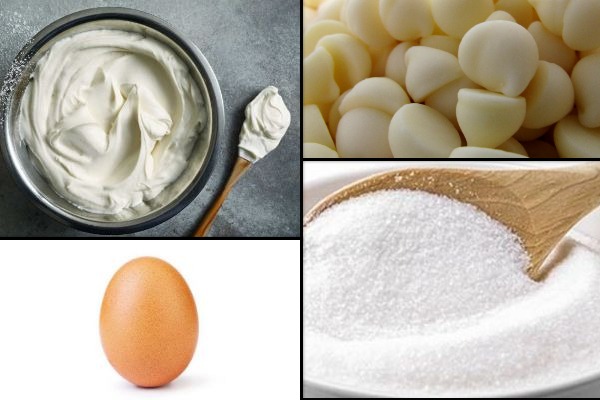 1 (8 ounce) package cream cheese, softened

½ cup granulated sugar
1 egg
1 cup white chocolate chips
INGREDIENTS: Brownies: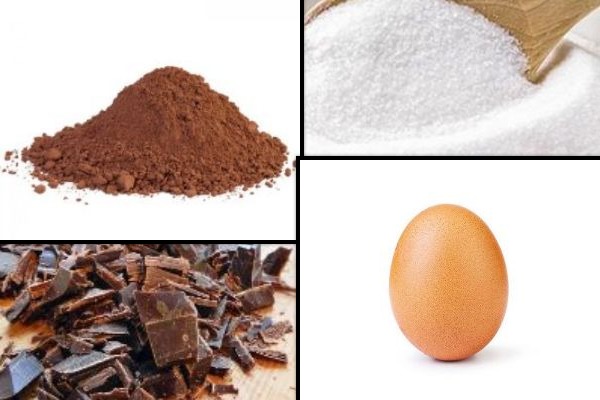 ½ cup butter

1 cup granulated sugar
2 eggs
4 ounces semi-sweet chocolate, coarsely chopped
½ teaspoon baking powder
¼ cup unsweetened cocoa powder
Pinch of salt
⅔ cup all-purpose flour
INSTRUCTIONS:
To Make The Brownies:
1. Preheat the oven to 350 degrees Fahrenheit.
2. Grease an 8 x 8 inch pan and then line it with baking paper
3. Melt butter and semi-sweet chocolate in a medium size saucepan on medium heat, stirring constantly
4. Whisk together all-purpose flour, baking powder, cocoa powder and salt in a medium bowl and set it aside
5. Whisk the sugar and eggs in a large bowl, then add the melted butter and chocolate mixture and mix until it's evenly combine, then gradually add dry ingredients.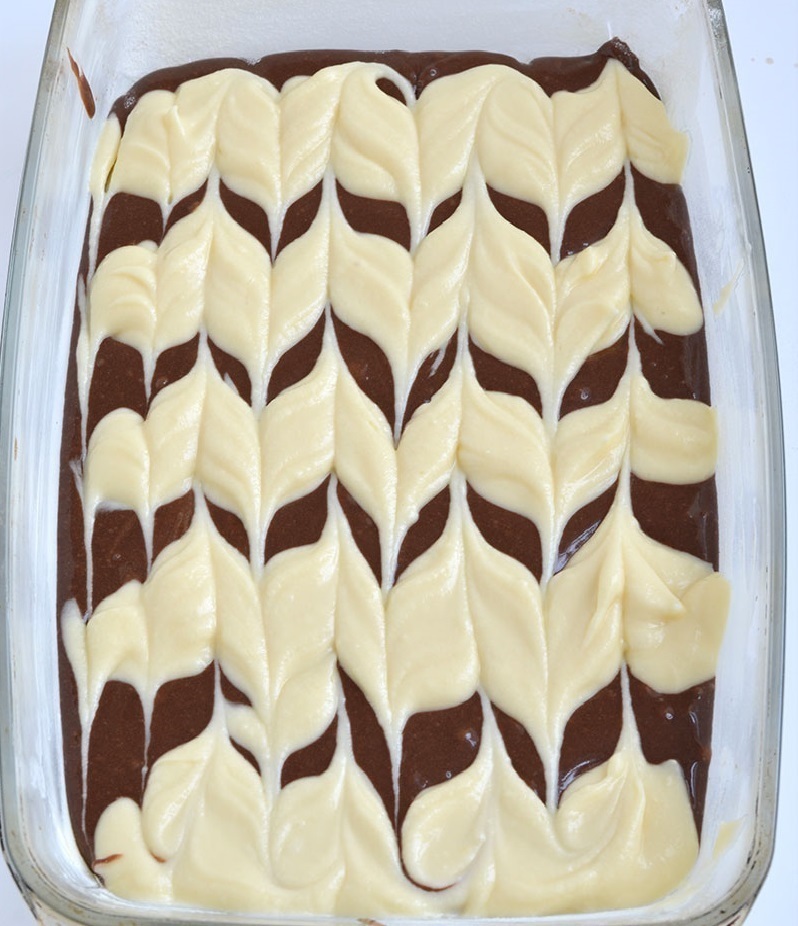 To Make Cheesecake Layer:
1. In the microwave, melt the white chocolate chips in a medium size microwave safe bowl in 20 second increments, stirring after each
2. In another medium size bowl, mix the granulated sugar, cream cheese and egg, then beat until smooth and stir in melt white chocolate chips until well combined
3. Pour half of the batter into the 8 x 8 inch pan. Dollop spoonful of the cheesecake mixture on top, and spread it out into a thin layer with a spatula.
4. Then spread the remaining brownie batter on the top
5. Take a knife and make a pattern by swirling the top, all the way through the batter going in the opposite direction to the trenches
6. Bake for the approximately 25-30 minutes, or until top is crinkled and center is cooked thoroughly.
7. Cut into squares and serve once it has been allowed to cool completely