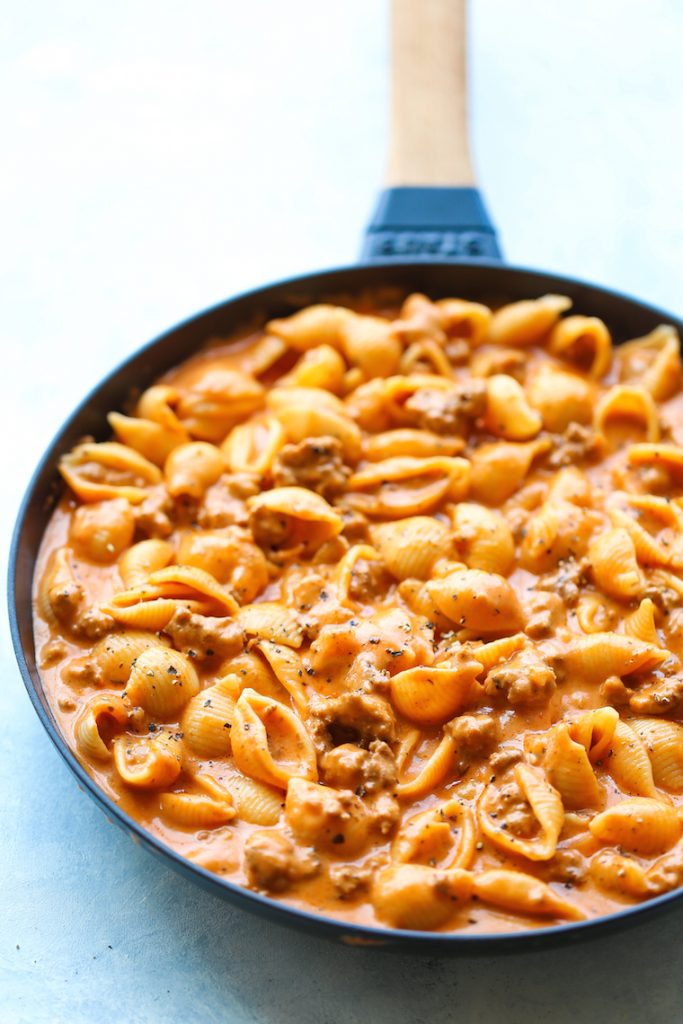 This is a simple, quick minced beef recipe. A pasta dish that will quickly become one of your family favorites, it's rich, creamy and satisfying. You won't b able to take it off of your family menu.
INGREDIENTS: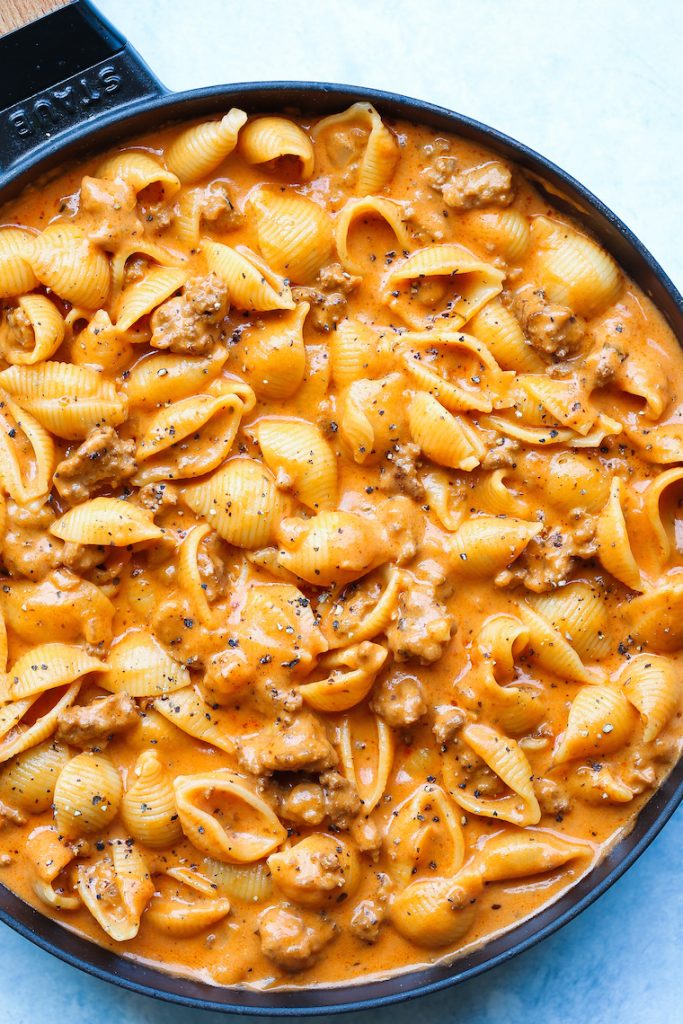 8 ounces medium pasta shells

1 tablespoon olive oil
1 pound ground beef
1/2 medium sweet onion, diced
2 cloves garlic, minced
1 1/2 teaspoons Italian seasoning
2 tablespoons all-purpose flour
2 cups beef stock
1 (15-ounce) can tomato sauce
3/4 cup heavy cream
Kosher salt and freshly ground black pepper, to taste
6 ounces shredded extra-sharp cheddar cheese, about 1 1/2 cups
INSTRUCTIONS: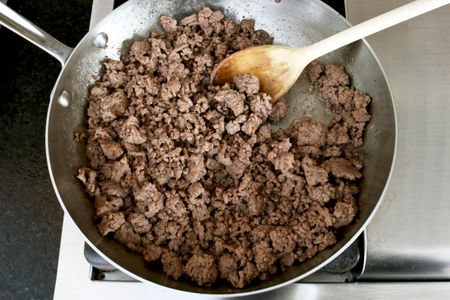 Using a large pot of boiling salted water, cook the pasta as it states on the package instructions, then drain well.
2. The olive oil should then be heated over a medium high heat in a large skillet. Add the ground/minced beef and cook until browned, this should be about 3-5 minutes, you should ensure that the beef is crumbled as it cooks, drain off the excess fat and set this dish aside.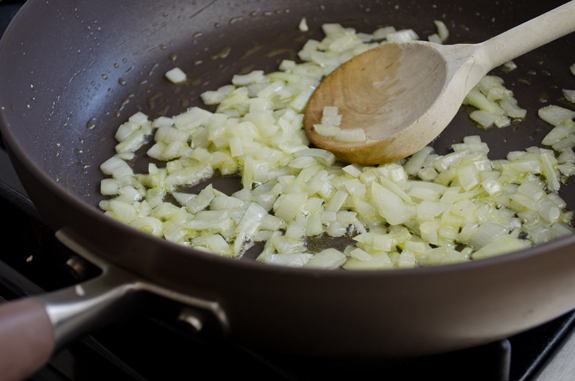 3. Add in the onion and cook, making sure you stir frequently, until the onion is translucent – this should take about 2-3 minutes. The Italian seasoning and the garlic should be stirred in until it is fragrant.
4. The flour should then be whisked in until slightly browned.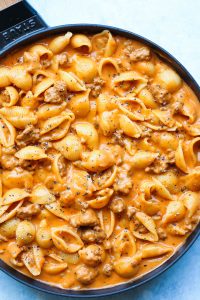 5. Gently and gradually add in the beef stock and tomato sauce by whisking. Bring this to a boil; then reduce heat and let it simmer, stirring occasionally for about 6-8 minutes until reduced and slightly thickened.
6. Add the pasta, beef and heavy cream by stirring them in, until they are heated through, season to taste with salt and pepper. Stir in cheese until melted.
7. Serve immediately and eat while it is hot.