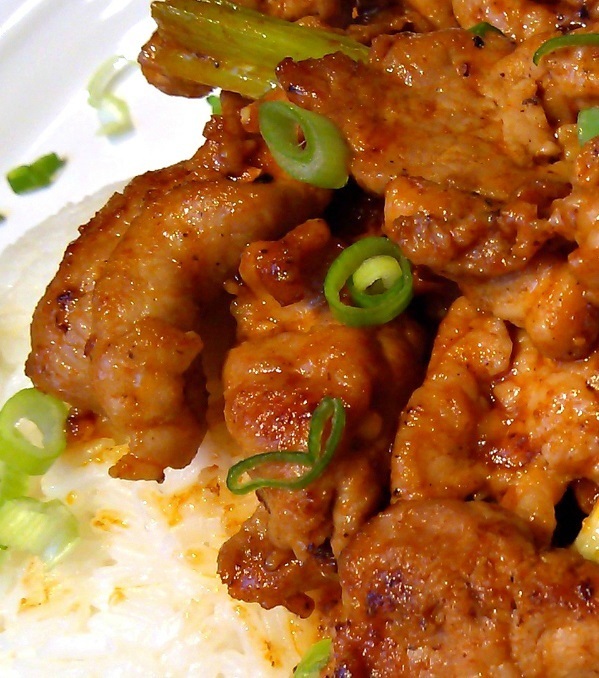 Are you looking for a delicious and spicy pork strips recipe? Look no further! Simply follow this recipe and in very little time you'll be enjoying this delicious meal.
INGREDIENTS:
Pork & Marinade

1 small pork tenderloin (1.25-1.5 pounds)

1 tablespoon sriracha
1 tablespoon soy sauce
1/4 teaspoon black pepper
1/4 teaspoon salt
5-6 green onions
Vegetable oil

Sauce

3 tablespoons sriracha
2 tablespoons soy sauce
1 tablespoon barbeque sauce
1 tablespoon sugar
2 teaspoons minced garlic
1/2 teaspoon sesame oil
1/2 teaspoon ground ginger
INSTRUCTIONS:
Pork & Marinade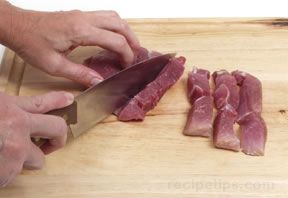 Make two long strips of the tenderloin by cutting lengthwise in half (this should just 2 long strips).
Then cut each strip into as many thin pieces as possible, so that there are very thin little pieces of pork.
Once completed, add these thin pieces to a medium bowl; then set the bowl aside.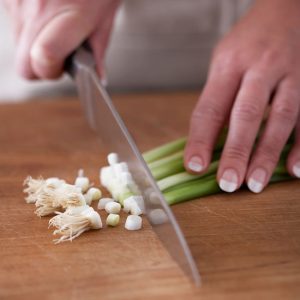 4. The green onion should then be chopped into 2 inch pieces, keep the ends to be chopped up and made into a garnish later.

5. To the pork add the onion pieces, plus 1 tablespoon each of sriracha, soy sauce, pepper and salt and stir to combine.

6. The pork and onions should be marinated for 2-8 hours.
Sauce
In a separate bowl, combine all the ingredients for the sauce and stir well; then set it aside.

Cook & Assemble

To an extra large non-stick skillet or wok, add just enough oil that would coat the bottom turn heat to high.
Once the skillet becomes hot, add half of the pork and onions mixture in a single layer (this should cook in batches to ensure the
pork cooks correctly and properly).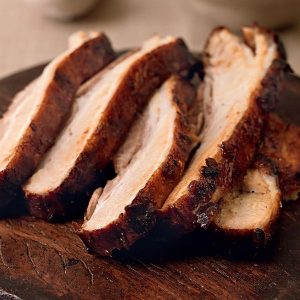 3. This should cook for 3-5 minutes or until the pork pieces are nicely browned and beginning to crisp. Stirring frequently.

4. Once completed, remove from heat and place into a bowl or plate and then continue cooking the rest of the pork and onions as directed.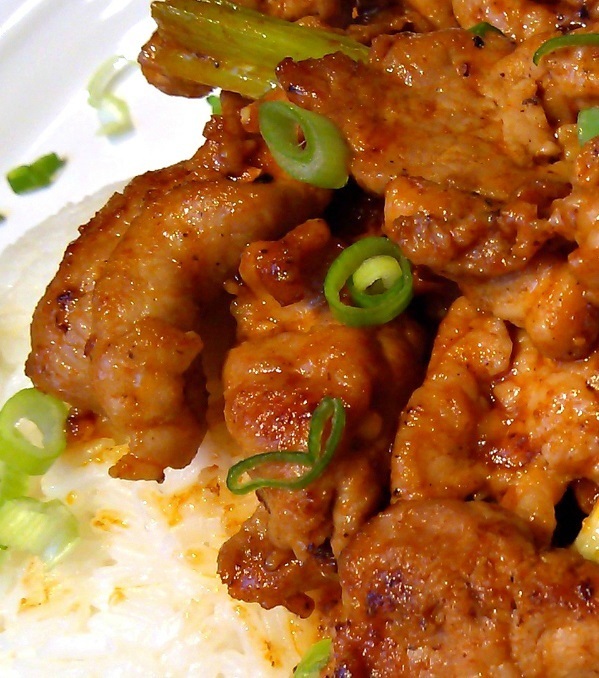 5. Once all the pork is browned, place all into the skillet, reduce heat to medium, add the sauce and stir to coat.

6. Continue cooking for 3-4 minutes or until sauce is thickened.

This can be serve with white rice and garnish with fresh chopped green onions.