Yield: 4 servings
Prep Time: 10 minutes
Cook Time: 15 minutes
Print
Cream Cheese Stuffed French Toast
Ingredients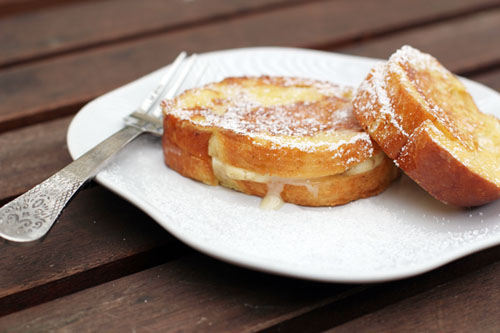 French toast is a classic breakfast meal! But it's time to elevate your french toast by adding cream cheese and making it extra delicious. We recommend using plain old white bread as your base, but any bread will do in a pinch. For an extra boost, serve with some fresh berries and sugar on top!
Yield:4 servings
Prep Time:10 minutes
Cook Time:15 minutes
Ingredients
4 oz cream cheese
8 slices of bread
4 large eggs
2/3 cup milk
4 tablespoons butter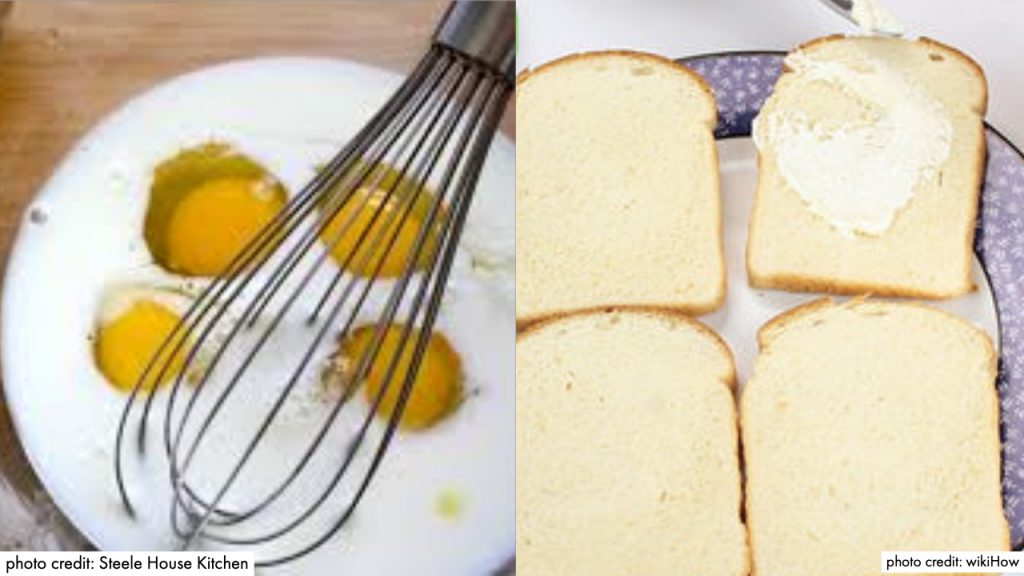 Instructions
1 – Combine eggs and milk in a medium bowl; beat well. Pour into a pie dish. Spread cream cheese on one slice of bread and close with another slice.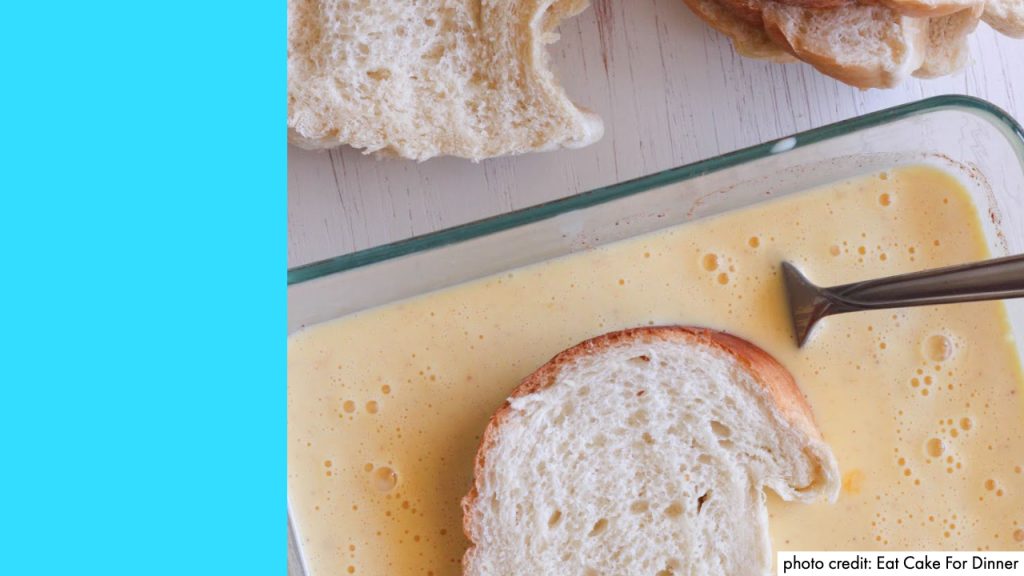 2 – Dip both sides of the bread in the eggs mixture.
3 – Melt butter in a skillet over medium heat. Place sandwich in the skillet. Cook for 4-5 minutes on each side, flipping only once.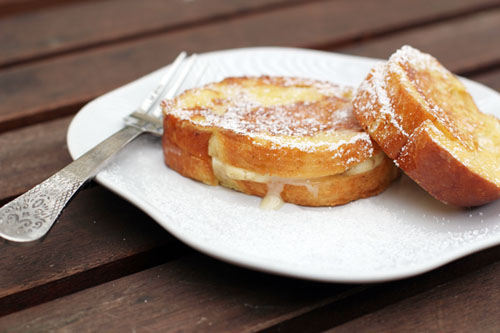 4 – Removed toast from pan and serve with syrup and powdered sugar.