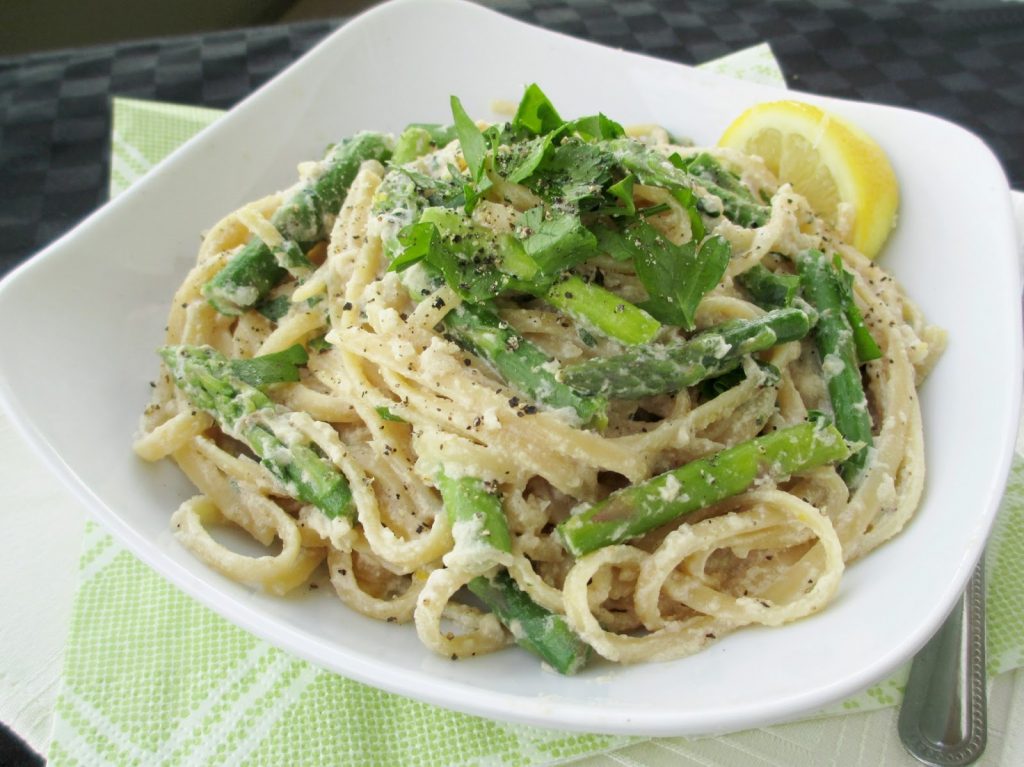 Fettuccine Alfredo with Asparagus
Yield: 4 servings
Prep Time: 5 minutes
Cook Time: 15 minutes
Print
Fettuccine Alfredo with Asparagus
This asparagus-embellished classic is not only creamy but quick and delicious too.
Ingredients
Instructions
Snap the tough ends off of the asparagus and discard them.
Cut the asparagus spears into 1 inch pieces. In a large pot of boiling, salted water, cook the fettuccine for about 8 minutes, until almost done.
Add the asparagus; cook until it and the pasta are just done, about 4 minutes longer.
Drain the pasta and asparagus. Toss with butter, cream, nutmeg, salt, pepper and Parmesan. Serve hot with additional Parmesan.