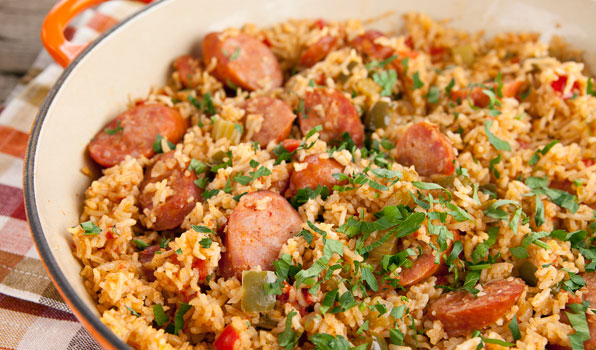 There are numerous versions of jambalaya and I decided to go with sausage jambalaya, which is probably one of my favorite versions. Every family has its own version and this is ours. Yes, it's a much more simplified version! This is the jambalaya you make in the middle of the week when time is short. It's hearty and filling!  You really should give this recipe a try.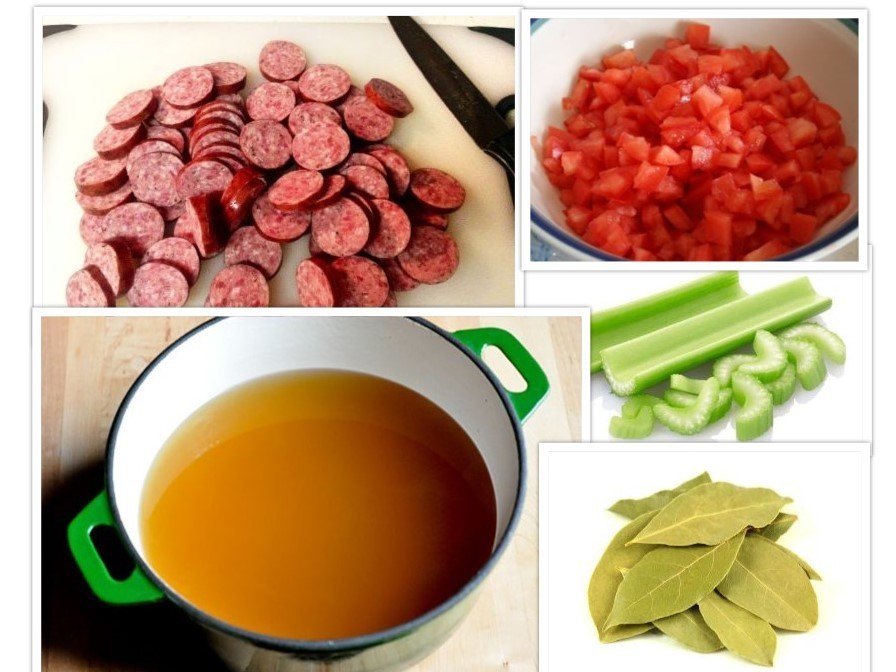 INGREDIENTS
1 tablespoon olive oil
1 onion, diced
2 garlic cloves, finely chopped
1 green bell pepper, seeded and diced
2 celery stalks, diced
3/4 cup long grain white rice
1 tablespoon paprika
2 teaspoons dried oregano
2 teaspoons dried thyme
1 teaspoon salt
1/2 teaspoon cayenne pepper
1/2 teaspoon pepper
1 (14 ounce) can diced tomatoes, drained
3 cups chicken stock
1 bay leaf
4 ounces sausage, diced
DIRECTIONS
STEP ONE: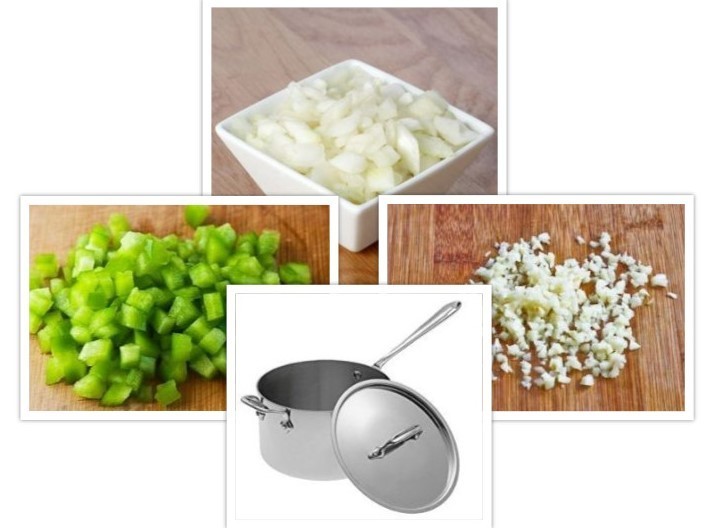 Heat the oil in a large, heavy saucepan over medium-high heat. And the onion, garlic, bell pepper and celery and cook, stirring occasionally, for about 5 minutes or until soft.

STEP TWO:
At the rice, paprika, oregano, thyme, salt, cayenne and pepper and cook for about 30 seconds. Add the tomatoes, stock and bay leaf. Reduced the heat to medium, cover, and cook, stirring occasionally for about 25 to 30 minutes, or until the rice is tender.
STEP THREE: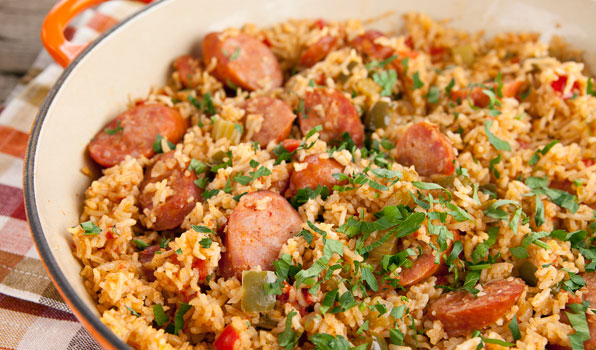 Stir in the sausage and cook, uncovered, for about 6 to 8 minutes. Remove and discard the bay leaf. Serve immediately.