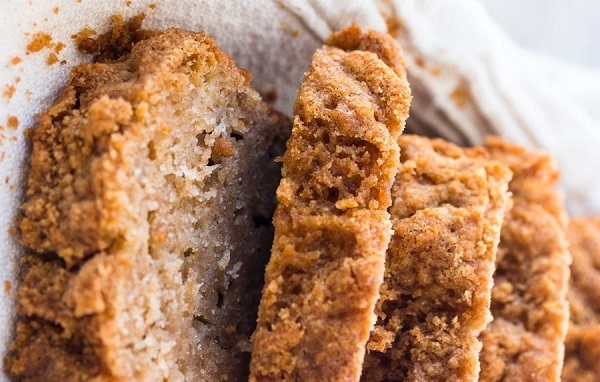 This is a great idea for breakfast – The Whole Wheat Cinnamon Crunch Banana Bread is even healthier when you pair it with Greek Yogurt. Make two loaves and freeze the other one!
Prep Time: 15 mins – Cook Time: 60 mins
WET INGREDIENTS: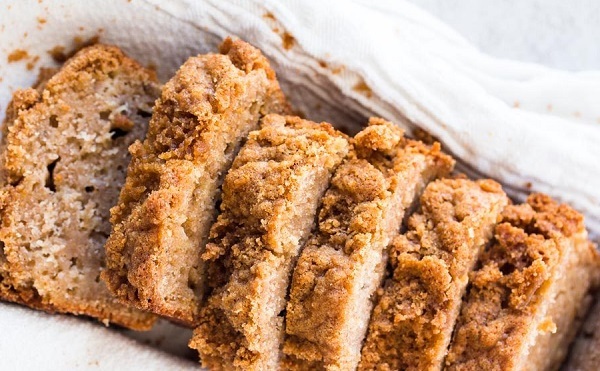 2 large eggs
1 cup of mashed bananas
3/4 cup of sugar
1/3 cup of oil
1/2 cup of Greek yogurt
DRY INGREDIENTS: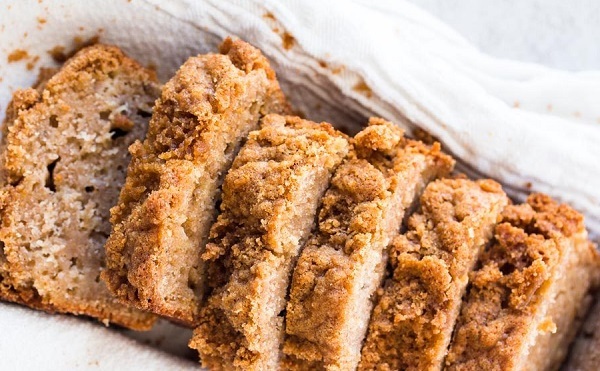 1 3/4 cups of whole wheat flour
1/4 cup of cornstarch or more whole wheat flour
2 teaspoons of cinnamon
1 1/2 teaspoons of baking powder
1/4 teaspoon of salt
CRUMB TOPPING INGREDIENTS: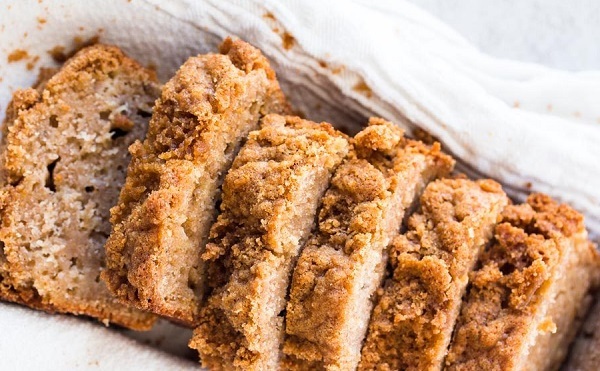 1/2 cup of flour plain or whole wheat (whole wheat is healthier)
1/2 cup of brown sugar
1 teaspoon of cinnamon
1/4 cup of butter
INSTRUCTIONS: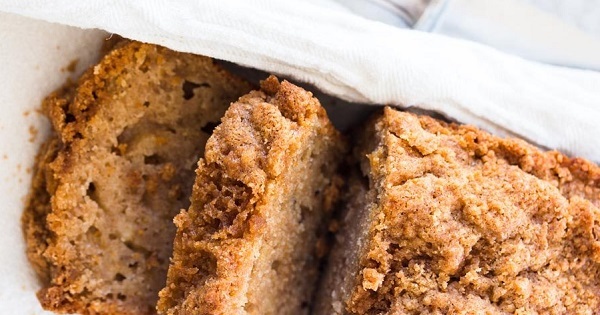 – The oven should be preheated to 360°F and a 9-5 incg loaf pan greased.
– All wet ingredients are to be mixed together in a large bowl. Whisk cinnamon, baking powder, sprinkle flour and salt on top. Do not over mix the ingredients but fold them in gently.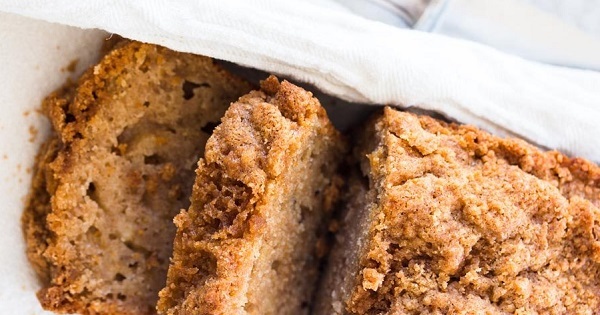 – On to the crumb topping, place the flour, cinnamon, and brown sugar in a medium bowl. The butter should then be rubbed in with your fingertips util they become crumbs.
– The batter should then be placed in the prepared loaf pan and the crumbs spread evenly on the top.
– Baking time is 55 to 60 minutes, or until a toothpick that is inserted into the bread comes out clean.