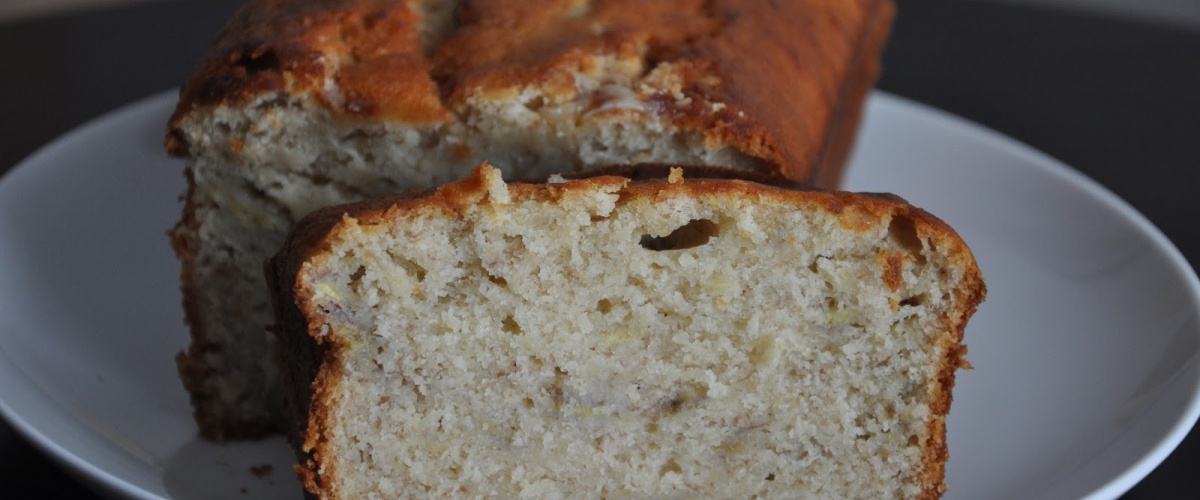 If you're like me, I'm sure you love the smell and taste of banana bread! It's one of my favorite desserts when I go out to restaurants, and now with this recipe you'll be able to bake delicious banana bread in the comfort of your own home. The older the banana, the more flavor your bread will end up with. So don't be afraid to use those very brown bananas that you're ready to toss!
INGREDIENTS

1/2 cup unsalted butter (melted)
1 cup sugar
2 eggs
3 overripe bananas
4 tablespoons buttermilk
1/2 teaspoon vanilla extract
2 cups all-purpose flour
1 teaspoon baking powder
1/4 teaspoon salt
1/8 teaspoon baking soda
1/4 teaspoon ground allspice
DIRECTIONS
STEP ONE:

Set the oven to 350 degrees to preheat. In a loaf pan add a light lining of butter and flour. Be sure to remove any excess flour from the pan and set aside.
STEP TWO:

In a mixer add cream and butter and start to slowly add eggs, bananas, buttermilk and vanilla. Beat at a slow speed until everything is well mixed.
STEP THREE:

Now that the batter is well mixed, you can add flour, baking powder, soda and salt. Mix until fully blended together. You'll then pour the batter into the pan and bake for 55 minutes. Be sure to test with a tooth pick to ensure it is fully cooked. When it's cooked, set aside to cool, then enjoy your banana bread!