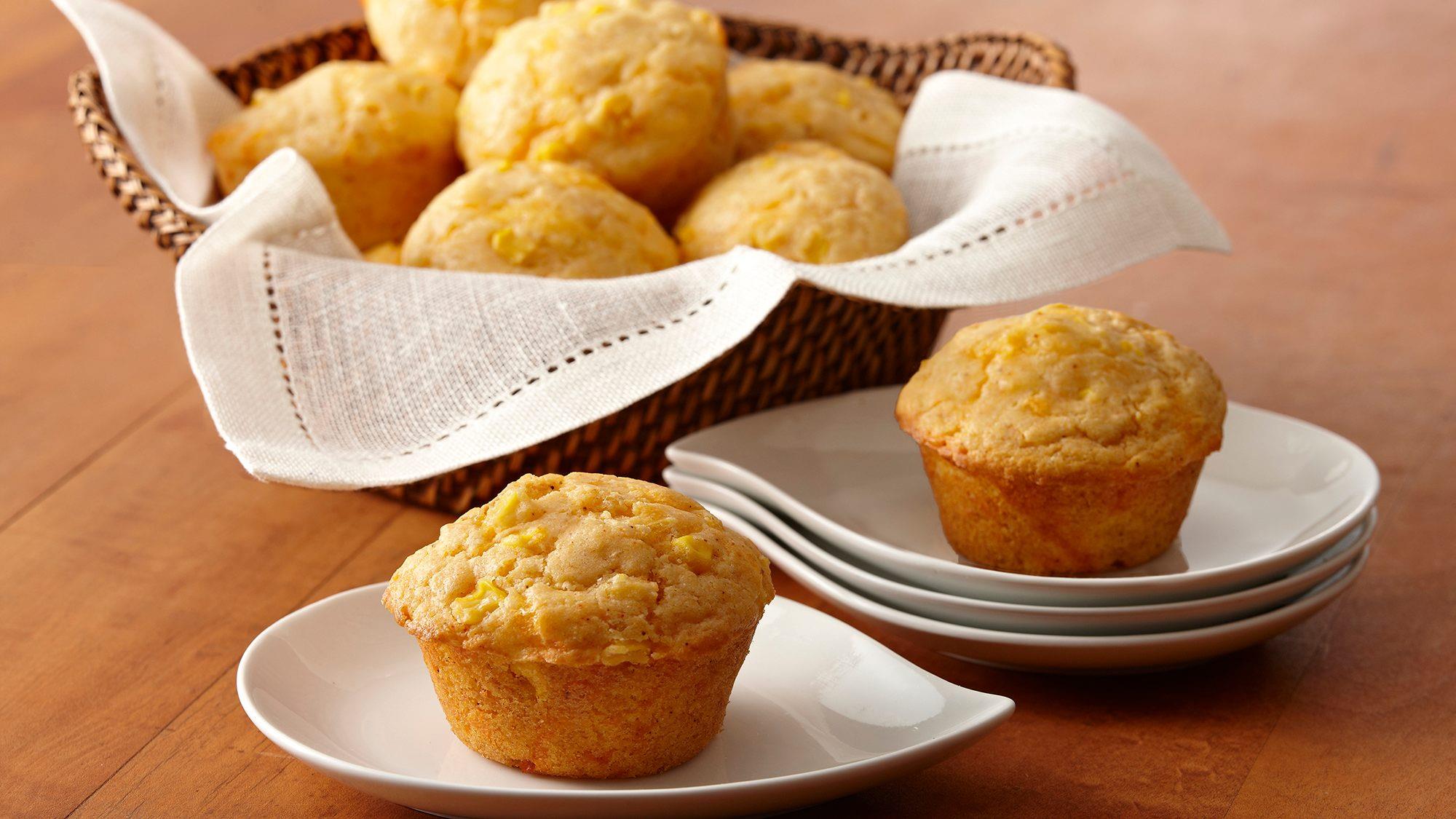 Try this cheesy and delightful cheesy corn muffin recipe.

INGREDIENTS
2 sprays of vegetable oil spray
1 cup all-purpose flour
1 cup yellow cornmeal
3/4 cup sugar
2 teaspoons baking powder
1 teaspoon salt
2 large eggs
1 cup milk
1 cup fresh or frozen corn
3/4 cup jalapeno chiles, chopped
6 tablespoon unsalted butter, melted
1 1/4 cup cheddar cheese, grated
DIRECTIONS
STEP ONE:

Preheat the oven to 350. Spray a 12 cup muffin pan with vegetable oil spray.

STEP TWO:
In a large mixing bowl, combine the flour, cornmeal, sugar, baking powder and salt. In a medium bowl, beat together the eggs, milk, corn, chiles, butter and half the cheese.

STEP THREE: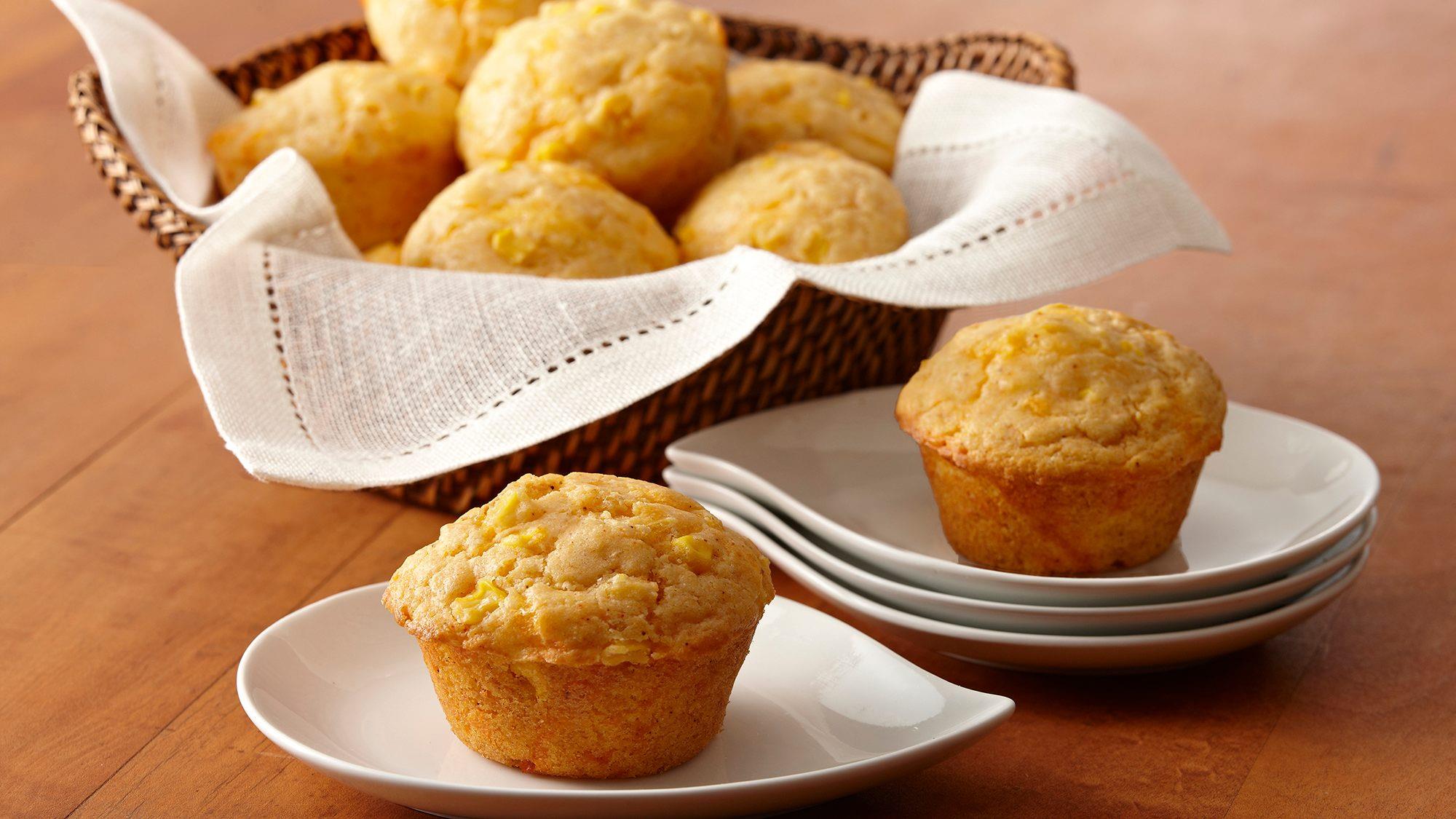 Divide the batter evenly between the muffin cups and sprinkle with the remaining cheese. Bake in the preheated oven for about 30 minutes or until lightly browned on the top and a toothpick inserted into the center of one of the muffins comes out clean. Serve warm or at room temperature.