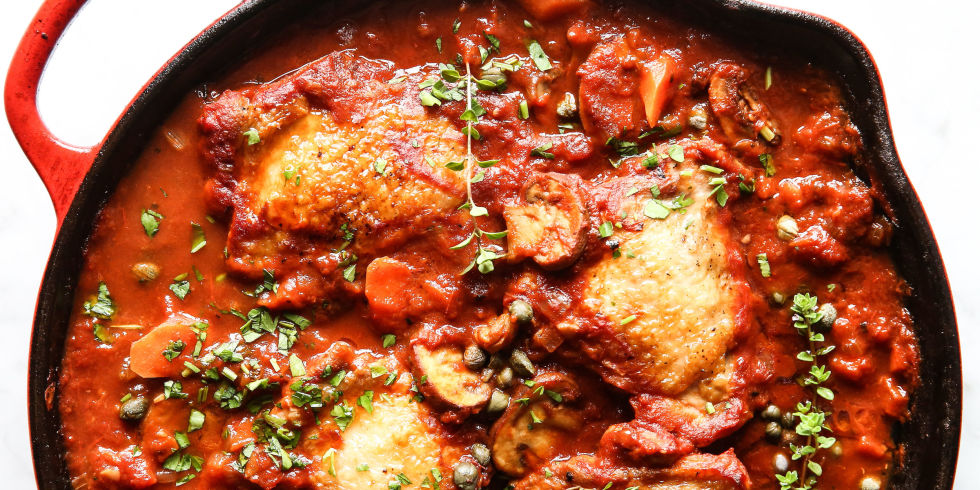 If you try this recipe for family dinner, by the end everyone will be calling you a chef.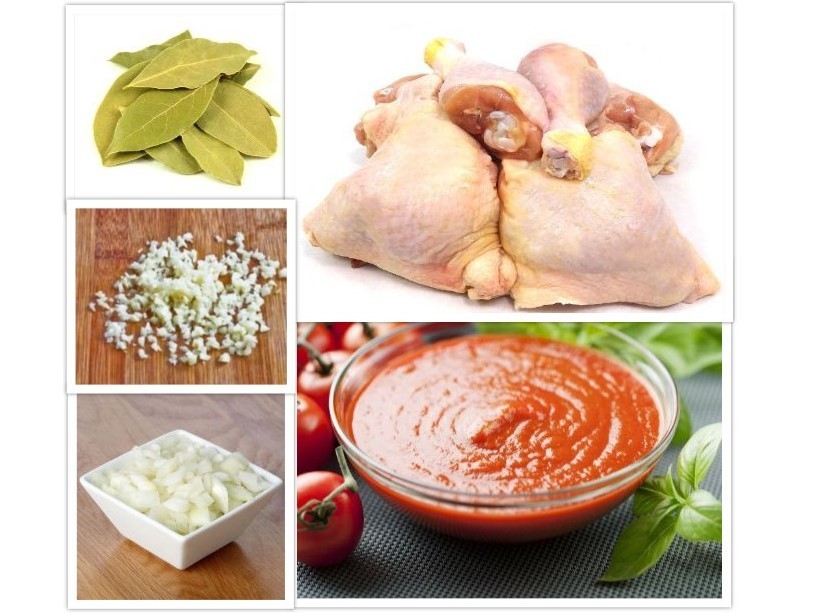 INGREDIENTS
1 whole chicken, chopped
1/4 cup all purpose flour
1/4 cup olive oil
2 onions, diced
1 garlic clove, minced
2 1/2 cups canned tomato
1 can tomato sauce
1 teaspoon salt
1 teaspoon oregano
1/2 teaspoon celery seed
1/4 teaspoon black pepper
1 bay leaf
DIRECTIONS
STEP ONE: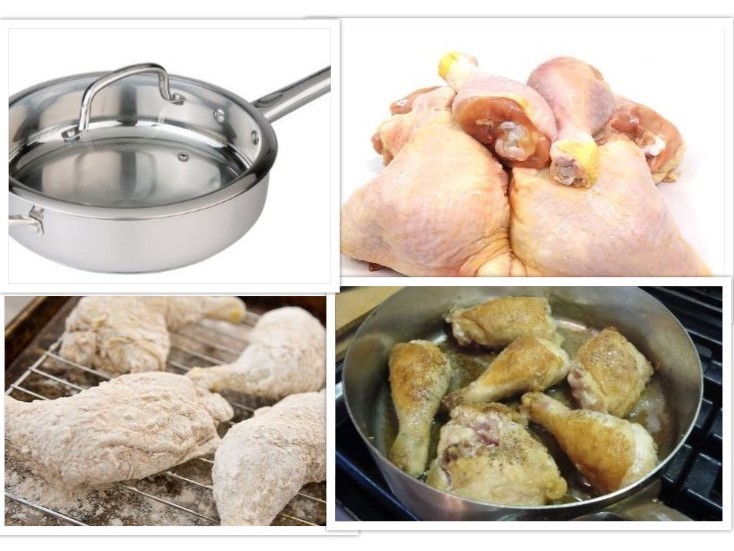 Heat the olive oil in a deep skillet. Coat chicken pieces with the all purpose flour and place them in the skillet. Fry until they are brown on both sides. Remove chicken.
STEP TWO: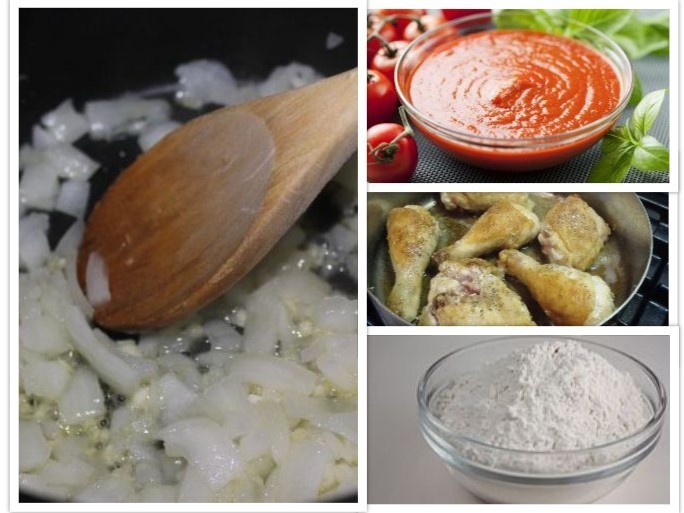 Add the onions and garlic, saute until tender. Combine with the remaining ingredients and return the chicken to the skillet. Cover and simmer for about 45 minutes.
STEP THREE: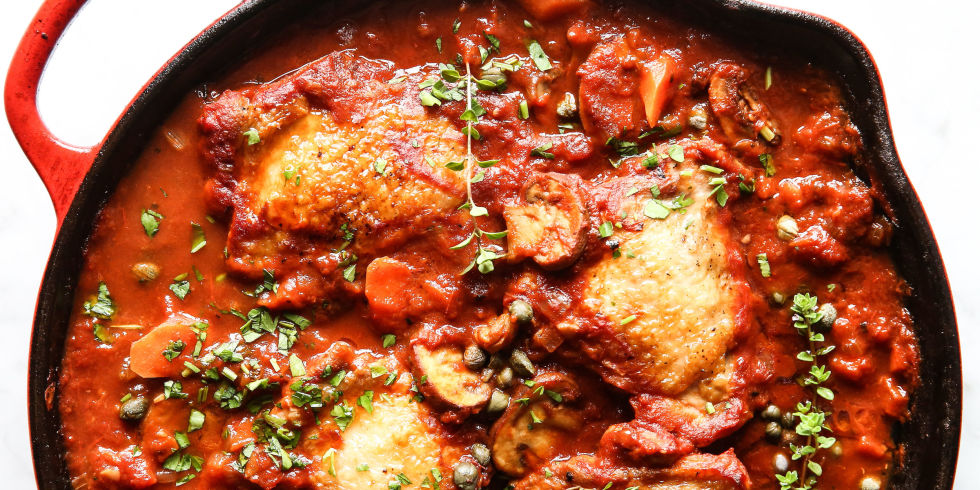 Remove cover and cook, turning the chicken occasionally, for about 20 minutes or until the chicken is tender and the sauce is thick. Remove the bay leaf and discard it. Serve with rice or pasta.