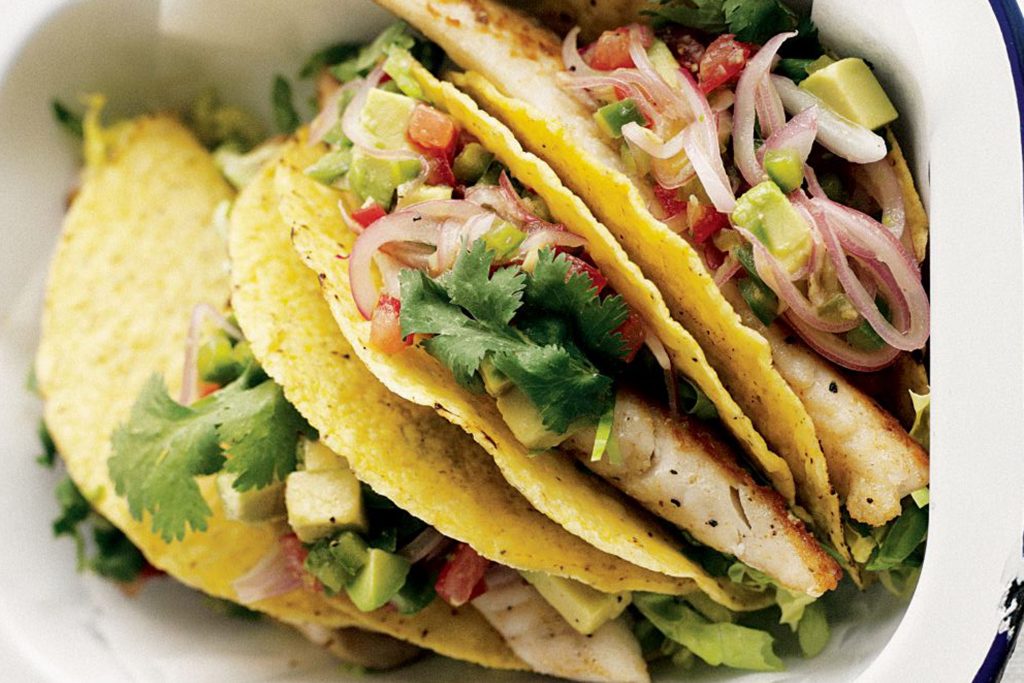 Sometimes fish tacos are exactly what the day calls for! Our favorite part about this recipe is that it's forgiving and easy to throw together. This recipe calls for Sole because it's easy to find, but any white fish will be a good substitute! And yes, we know making your own salsa can seem like a lot of work, but you'll love the results! Homemade tacos are a must, so give this recipe a try.

INGREDIENT
Salsa
1/2 red onion, diced
2 jalapeno peppers, seeded and diced
2 tomatoes, diced
1/2 avocado, diced
2 tablespoons chopped cilantro
3 tablespoons lime juice
1/2 teaspoon salt
Fish
2 tablespoons lime juice
1 tablespoon olive oil
1 teaspoon ground cumin
1 teaspoon chili powder
1/2 teaspoon salt
14 ounces sole fillet
To serve
DIRECTIONS
STEP ONE:
Put all the salsa ingredients in a medium bowl and stir to mix well.

STEP TWO:
Heat a griddle over medium-high heat. In a small bowl, combine the lime juice, olive oil, cumin, chili powder and salt. Brush the mixture on both side of the fish fillets. Grill the fish over medium-high heat for about 2 – 4 minutes per side or until the boiler marks start to appear and the fish is cooked through.
STEP THREE: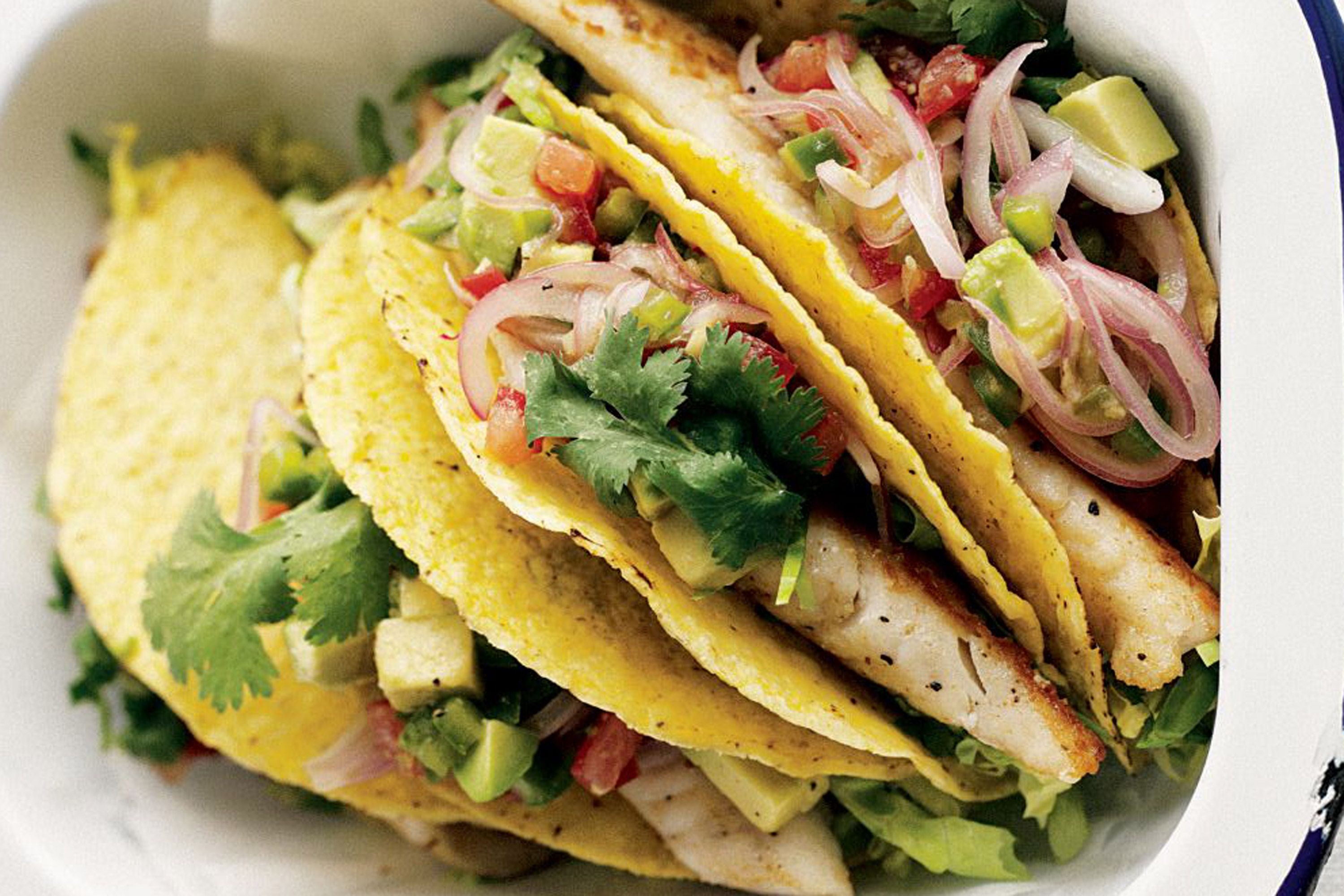 To serve, warm the tortillas on the griddle pan, then top them with the fish and salsa. Served immediately.