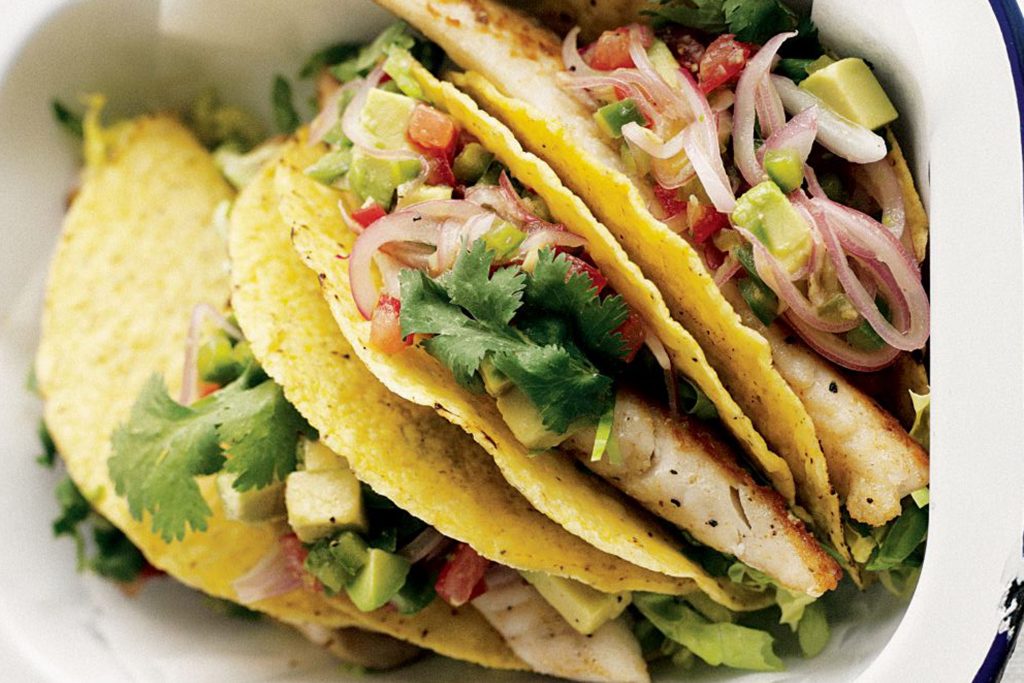 Homemade tacos are a must, so give this recipe a try.

INGREDIENT
Salsa
1/2 red onion, diced
2 jalapeno peppers, seeded and diced
2 tomatoes, diced
1/2 avocado, diced
2 tablespoons chopped cilantro
3 tablespoons lime juice
1/2 teaspoon salt
Fish
2 tablespoons lime juice
1 tablespoon olive oil
1 teaspoon ground cumin
1 teaspoon chili powder
1/2 teaspoon salt
14 ounces sole fillet
To serve
DIRECTIONS
STEP ONE:
Put all the salsa ingredients in a medium bowl and stir to mix well.

STEP TWO:
Heat a griddle over medium-high heat. In a small bowl, combine the lime juice, olive oil, cumin, chili powder and salt. Brush the mixture on both side of the fish fillets. Grill the fish over medium-high heat for about 2 – 4 minutes per side or until the boiler marks start to appear and the fish is cooked through.
STEP THREE: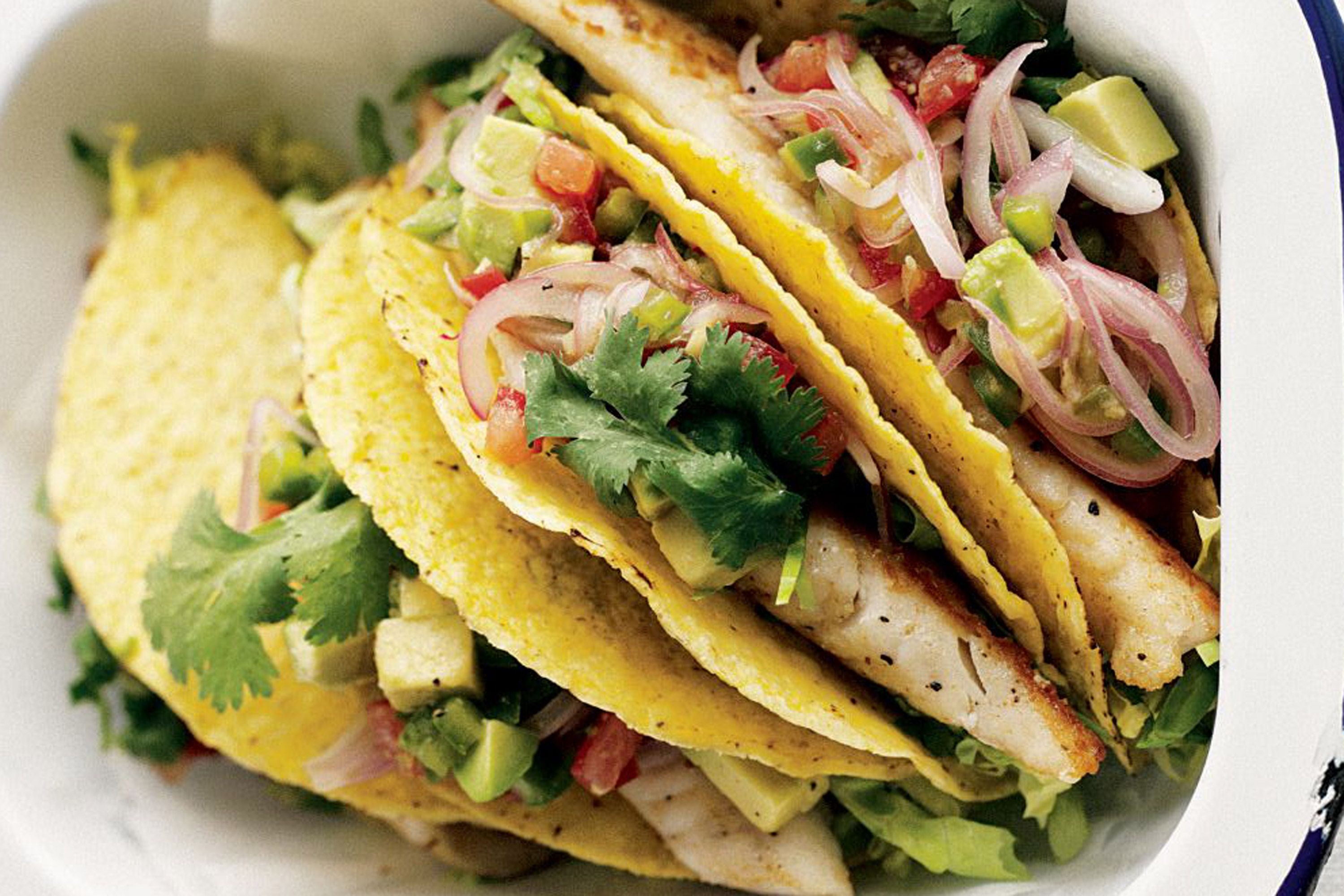 To serve, warm the tortillas on the griddle pan, then top them with the fish and salsa. Served immediately.