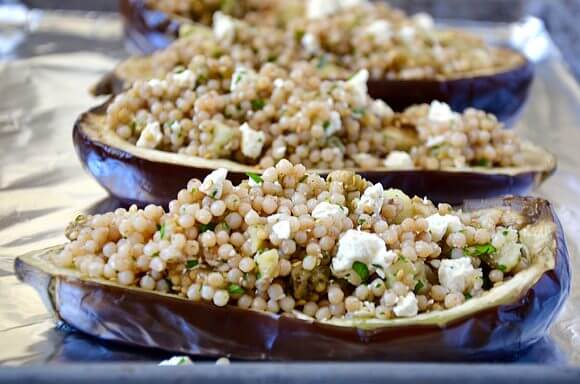 Something different, healthy and delicious. Give this recipe a try.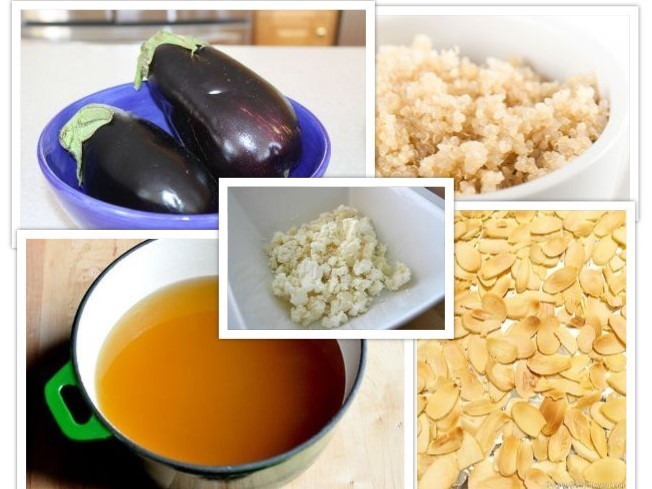 INGREDIENTS
2 small-medium eggplants
1 tablespoon olive oil
1 small onion, diced
2 garlic cloves, finely chopped
3/4 cup quinoa
1 1/2 cups vegetable stock
1 teaspoon salt
pinch of pepper
2 tablespoon silvered almonds, toasted
1/2 cup crumbled feta cheese
DIRECTIONS
STEP ONE: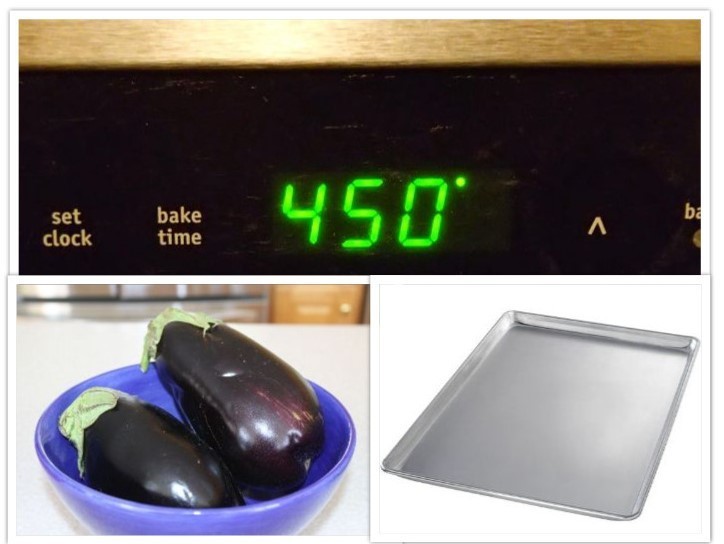 Preheat the oven 450. Place the eggplants on a baking sheet and bake in the oven for 15 minutes, or until soft. Meanwhile, heat the olive oil in a large, heavy skillet over medium-high heat. Add the onion and garlic and cook, stirring occasionally, for about 5 minutes, or until soft. Add the quinoa, stock, salt and pepper.

STEP TWO: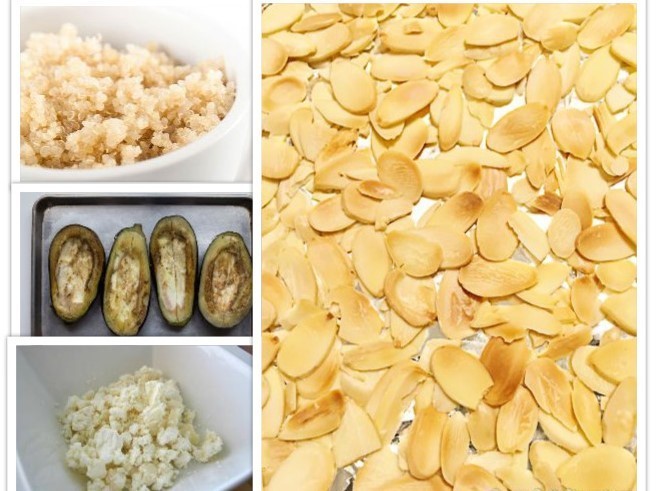 When the eggplants are soft, remove from the oven and let cool slightly. Cut each in half lengthwise and scoop out the flesh, leaving a 1/4 inch thick border inside the skin. Chop the flesh and stir it into the quinoa mixture in the skillet. Reduce the heat to medium low, cover and cook for about 15 minutes, or until the quinoa is cooked through. Remove from the heat and stir in the almonds and half the cheese.
STEP THREE: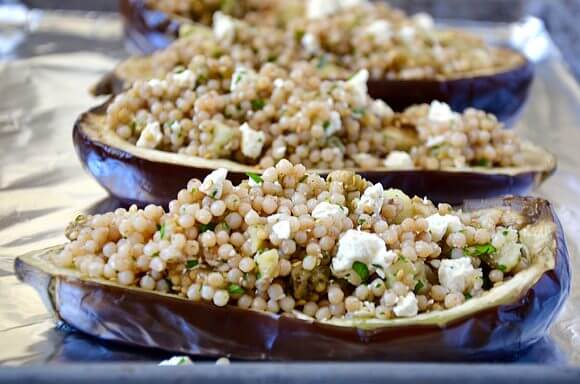 Stuff the quinoa mixture equally among the eggplants skins and top with the remaining cheese. Bake in the oven for about 10-15 minutes or until the cheese is bubbling and beginning to brown.