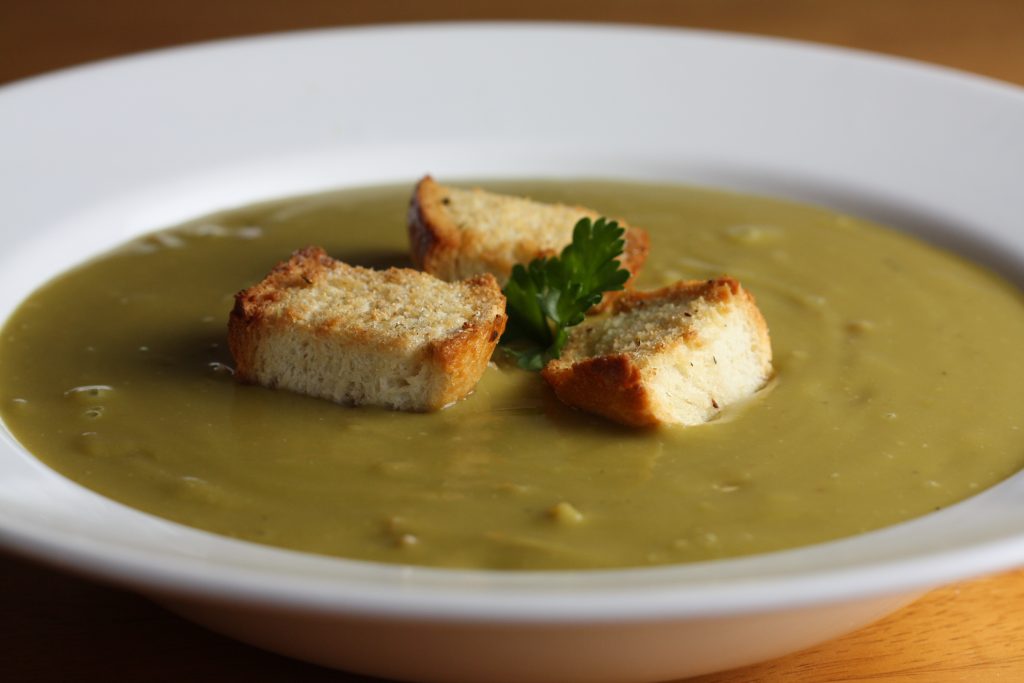 If you got a leftover ham hock, there is no better recipe to try! Keep dried split peas in your cupboard for whenever the occasion calls. Pea soup requires split peas and water (or stock, of course).  Split peas fall apart quickly, and it's easy to inadvertently make this soup too thick, so watch it (you can always stir in more water to thin it out).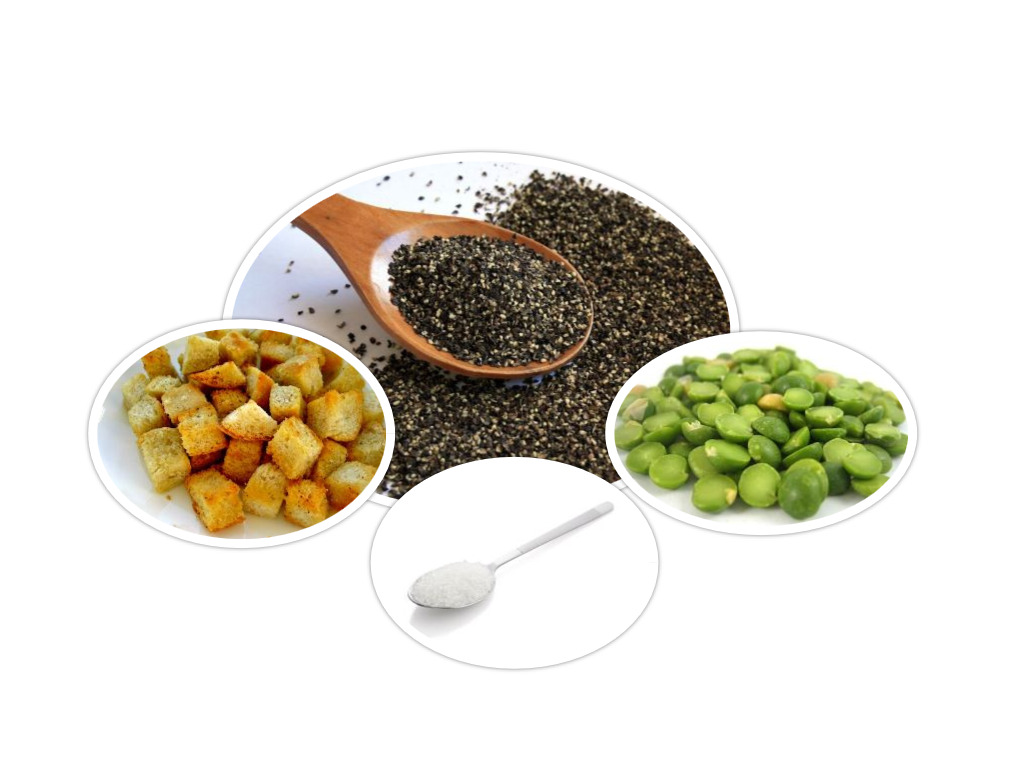 INGREDIENTS
2 cups green split peas, washed and picked over
6 cups chicken, beef, vegetable stock or water
Salt and freshly ground black pepper
Real or Cubed Croutons for garnish (optional)
DIRECTIONS
STEP ONE: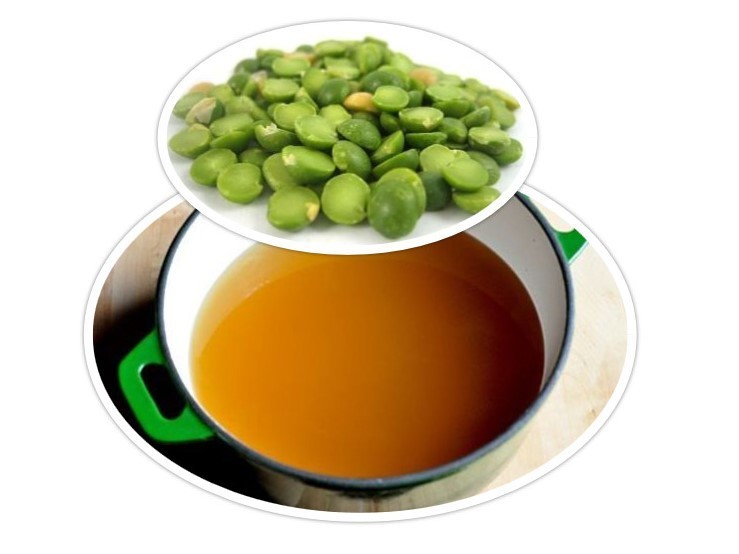 Put the split peas and the stock in a large, deep pot over medium‐high heat. Bring to a boil, then turn the heat to low, cover partially, and cook, stirring occasionally, until the peas are very soft, 45 to 60 minutes.

STEP TWO:
Mash the mixture with a fork or potato masher. (For an ultra‐smooth soup, purée with an immersion blender or in a blender.)

STEP THREE: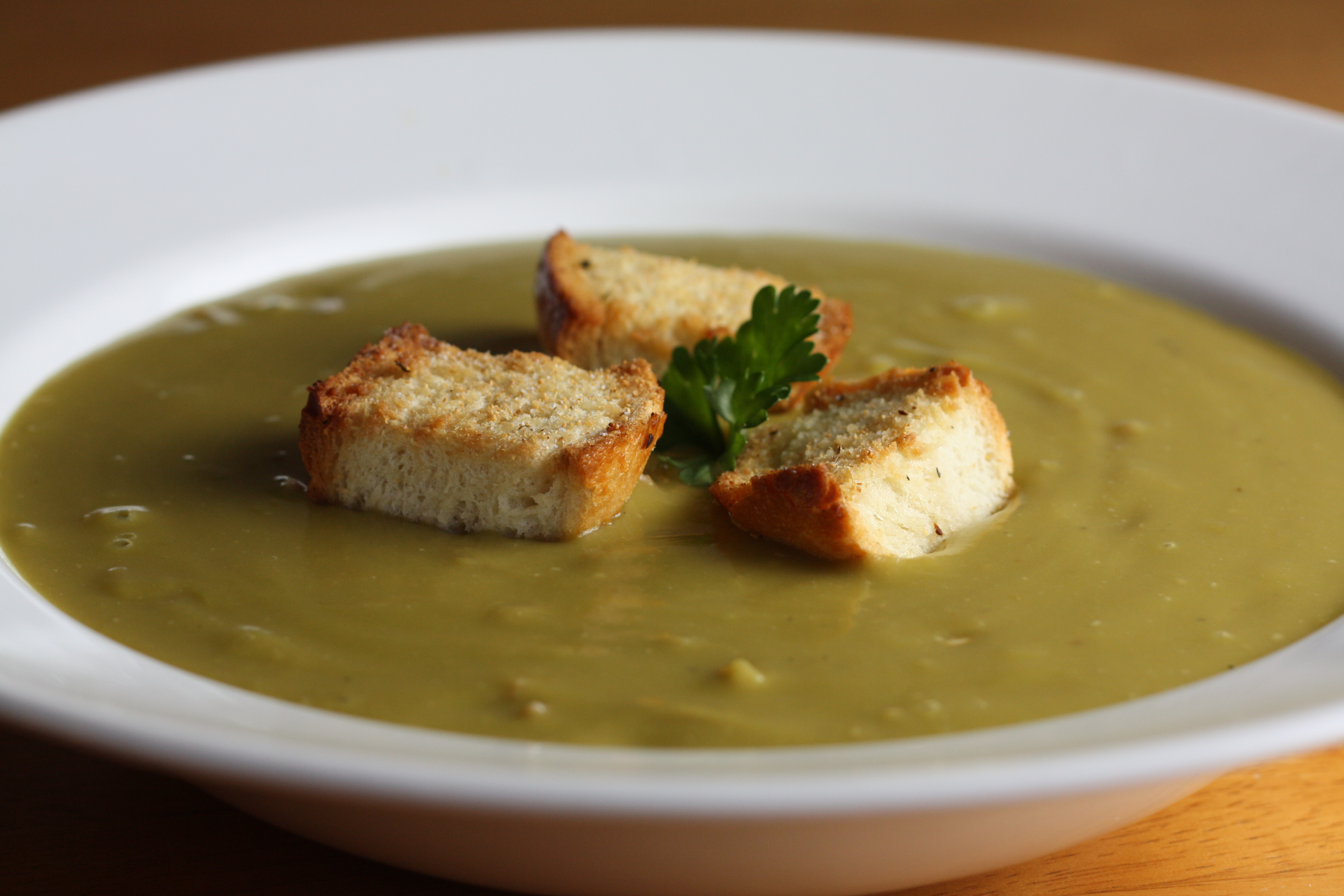 Reheat the soup, adding more stock or water if it's too thick. Taste, add salt and pepper and serve, garnished with croutons if you like