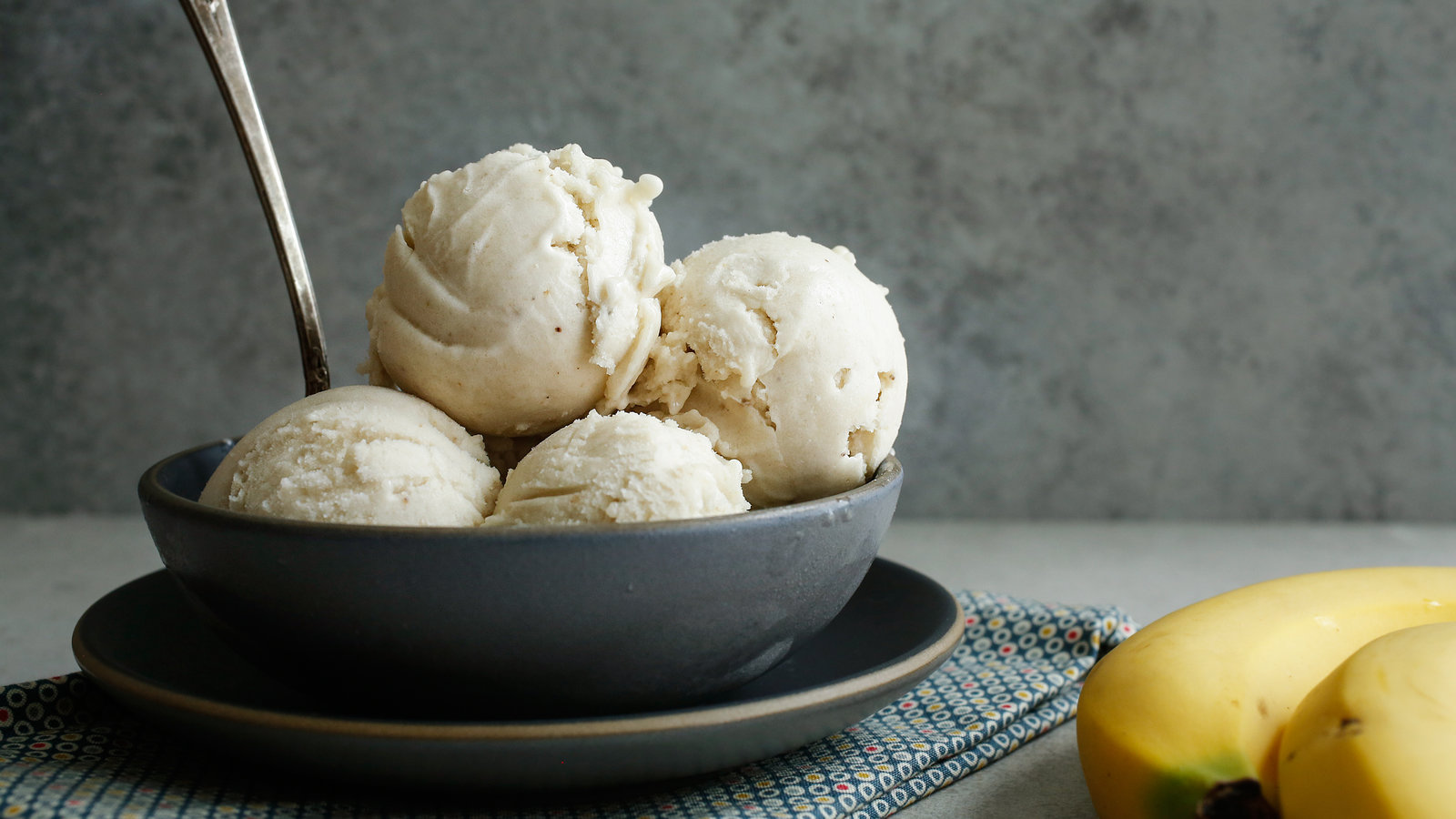 Honey and sour cream each contribute their distinctive tastes to make a well-balanced banana ice cream. Making ice cream at home can be intimidating and a little bit of work. But the results are always worth the effort. While this recipe could be adapted to use other flavors, try it first with the banana and honey for a treat you won't want to miss!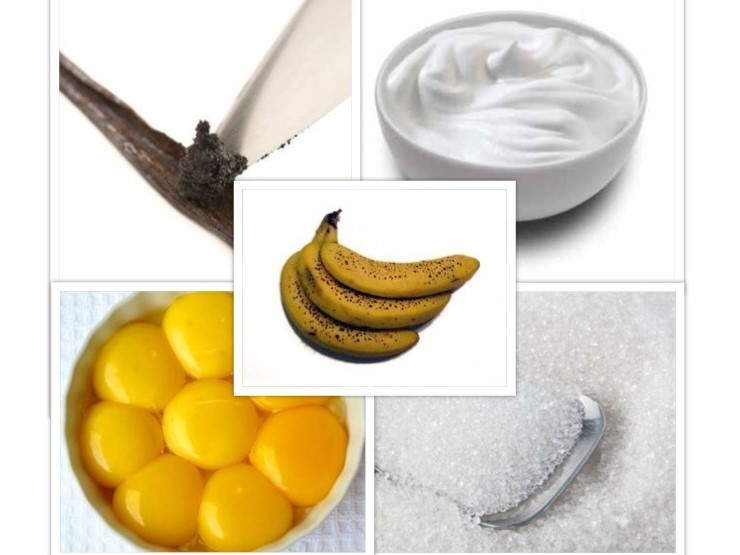 INGREDIENTS
2 cups heavy cream
2 cups milk
1 vanilla bean, split and scraped
3 large, very ripe bananas
8 egg yolks
7 tablespoons granulated sugar
1/2 cup sour cream
2 tablespoons orange blossom or clover honey
DIRECTIONS
STEP ONE: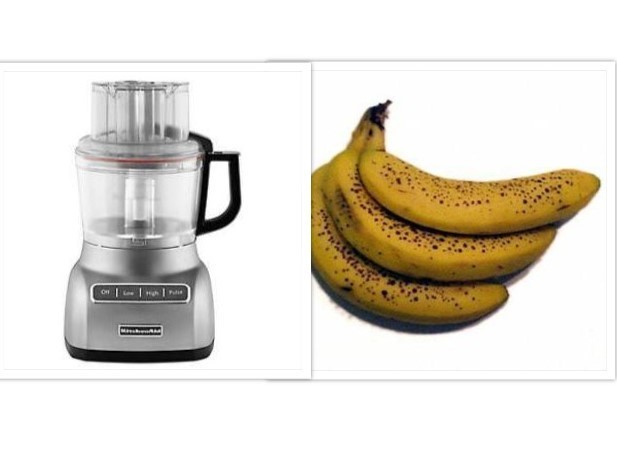 In a large saucepan, scald the cream and milk with the vanilla bean. Remove from heat, cover and let flavor infuse for 30 minutes. Meanwhile, mash bananas well or puree briefly in a food processor, set aside.

STEP TWO: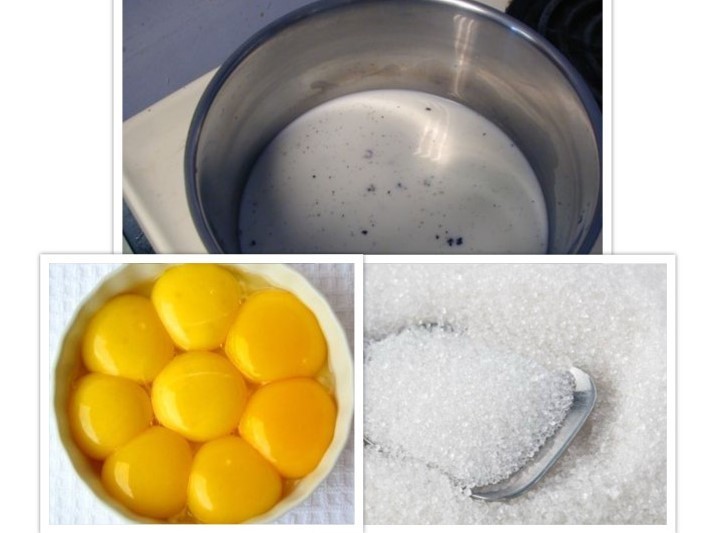 In a large bowl, beat together the egg yolks and the sugar for a few minutes until the sugar has dissolved and the mixture is thick and pale yellow, set aside. Reheat cream mixture to scalding and about 1/4 of it into the egg yolks, whisk continuously. Return mixture to the saucepan and whisk together with remaining cream.
STEP THREE: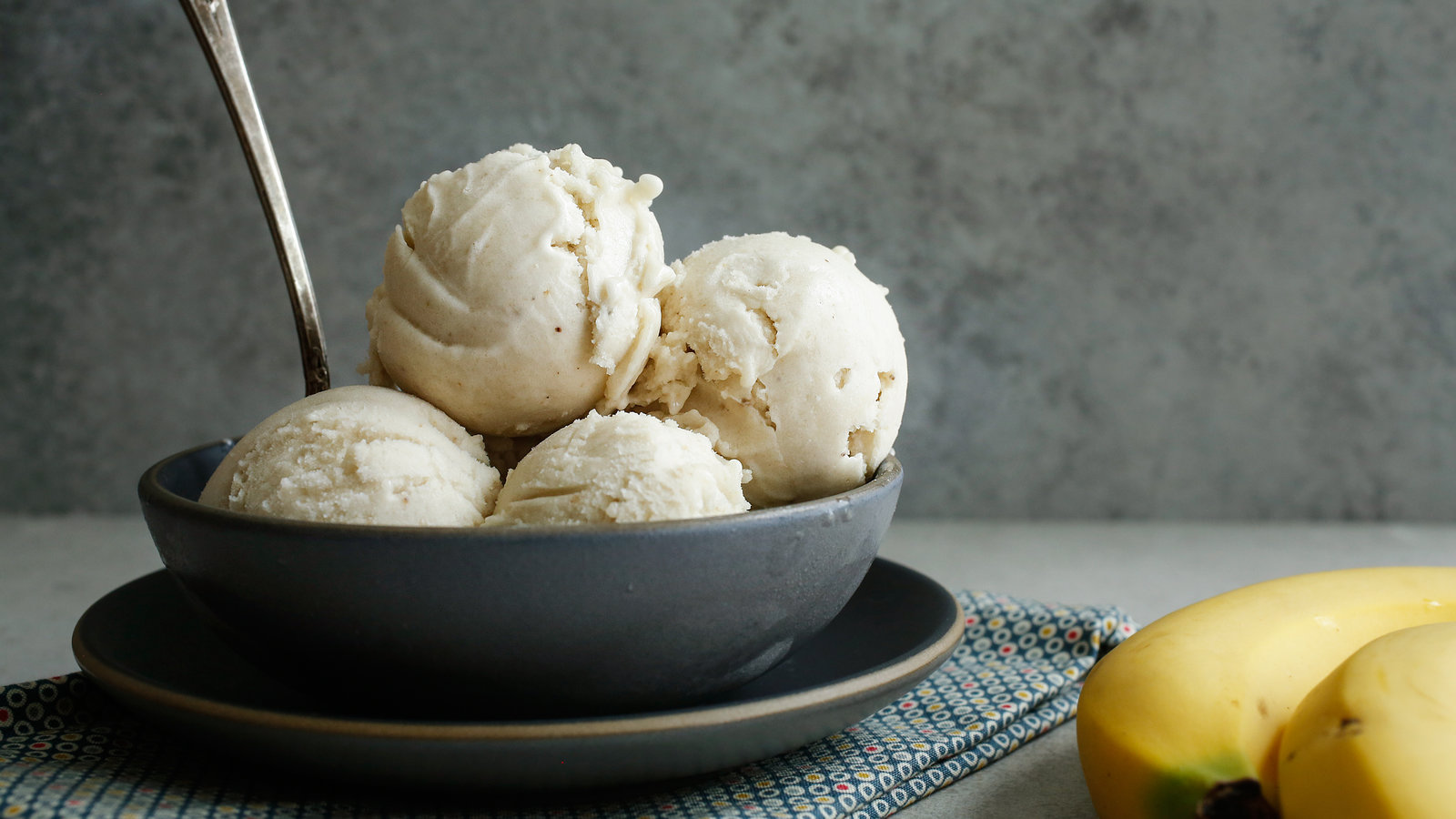 Cook over low heat, stirring constantly with a wooden spoon, until mixture thickens enough to coat the back of the spoon. Pour into a bowl and whisk a few times to release heat. Stir in banana puree, sour cream and honey. Strain through a fine-mesh strainer. Chill. Freeze in an ice cream machine according to manufacturer's instructions.