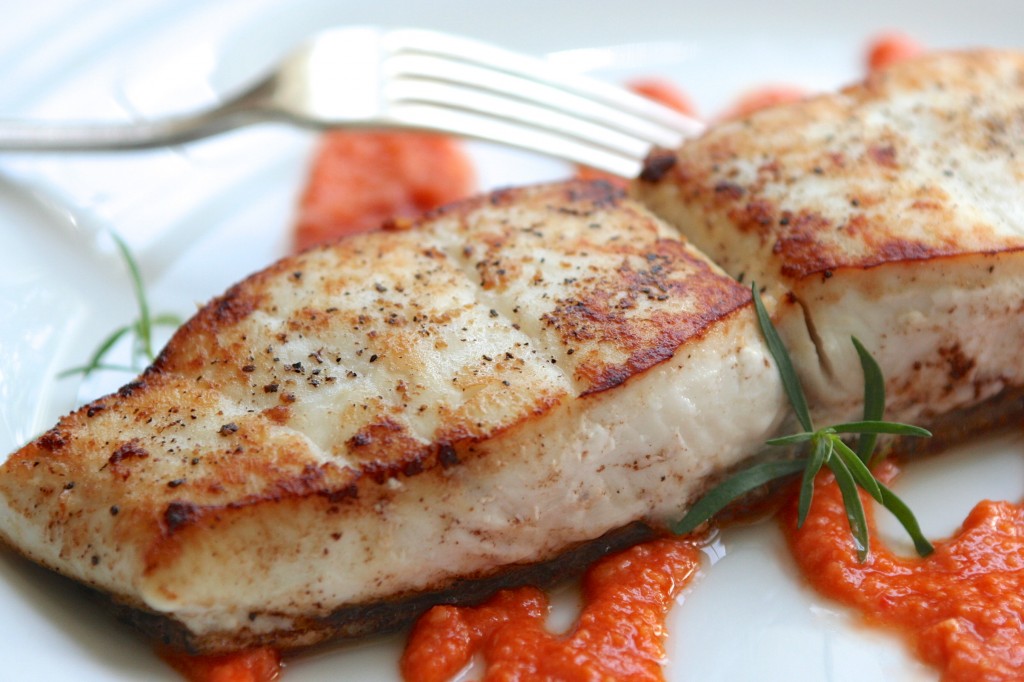 Romesco sauce pairs perfectly with halibut and it's absolutely delicious. We recommend using Halibut but any white fish will do in a pinch. Try the Romesco sauce with your favorite pasta for an extra filling meal. Give this recipe a try, I'm sure everyone will love it.

INGREDIENTS
1 1/2 pounds halibut fillets
3/4 teaspoon salt
1/2 teaspoon pepper
Sauce
1 large red bell pepper
3 garlic cloves, peeled
1/4 cup slivered, toasted almonds
1 thick slice of bread, torn into pieces
1 teaspoon salt
1 teaspoon paprika
1 cup drained canned diced tomatoes
2 tablespoon red wine vinegar
DIRECTIONS
STEP ONE:


To make the sauce, preheat the broiler. Quarter the bell pepper and place it, cut side down, on a baking sheet along with the garlic cloves. Broil, turning the garlic once, until the garlic is browned and soft and the skin of the bell pepper blackened and blistered. Removed from the boiler and set aside cool slightly.

STEP TWO: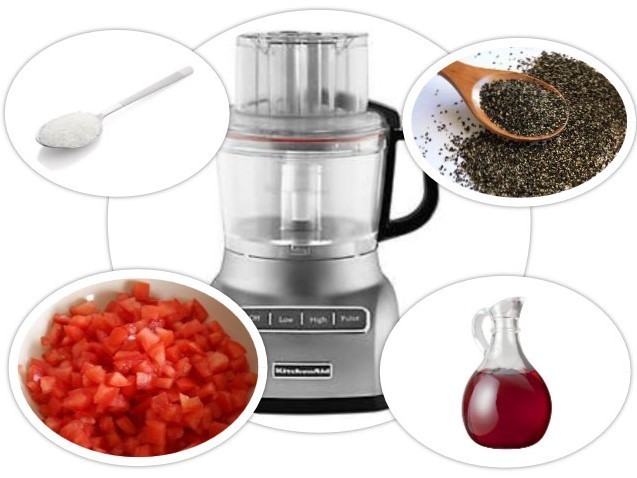 When cool enough to handle, peel the blackened skin from the pepper and remove the core and seeds. Put the bell pepper and garlic in a food processor along with the almonds, bread, salt and paprika. Process to a paste. Add the tomatoes and vinegar and process until the tomatoes are small and fully incorporated.
STEP THREE: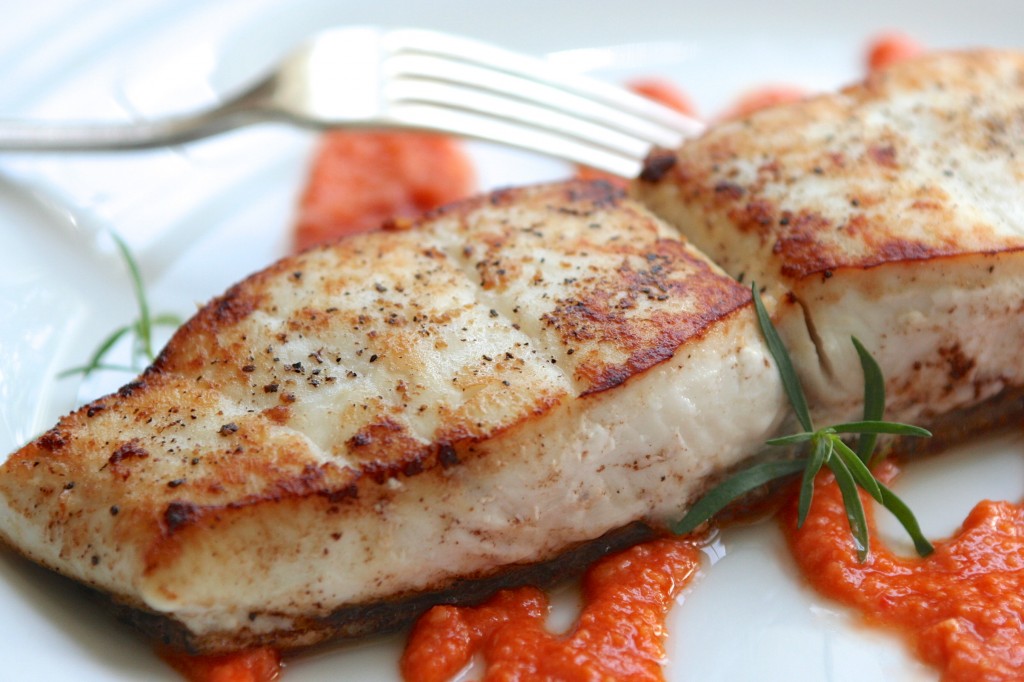 To cook the fish preheat a broiler to high. Season the fish with the salt and pepper and broil about 4 minutes. Turn and broil for another 4 minutes, or until the fish is cooked through. Serve the fish immediately, with the sauce drizzled over it.