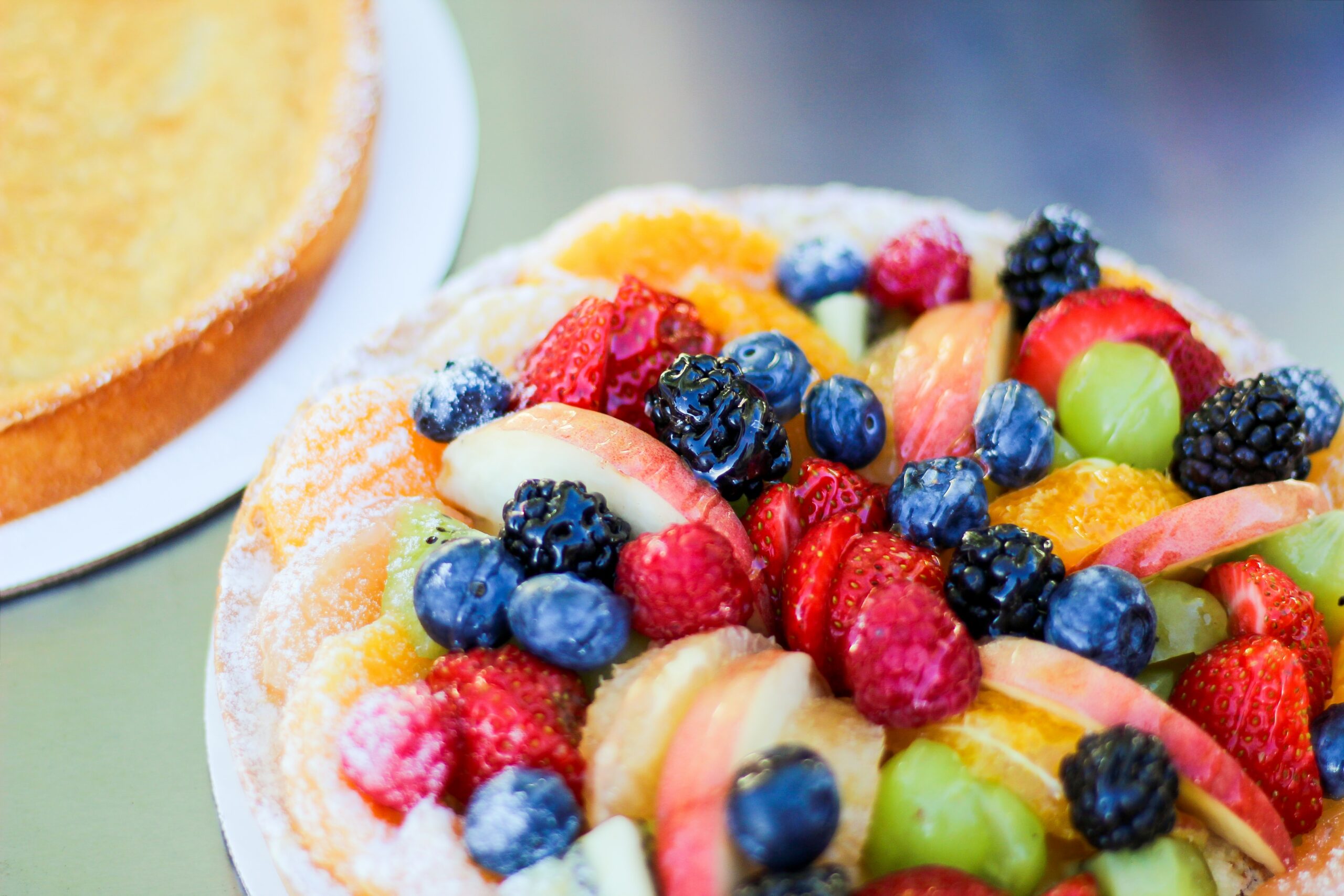 Dessert pizza is a great way to use any fruit you have laying around. We use apples in this version but feel free to substitute if you're in the mood for something else! This recipe also differs from your traditional dessert pizza by using focaccia bread instead of your normal pizza dough or puff pastry dessert pizza. The extra sturdy base makes for an AMAZING result. Be sure to try it!
Level: Easy
Total: 27 min
Prep: 2 min
Inactive: 5 min
Cook: 20 min
Yield: 8 servings

Ingredients:
1 (1 pound) loaf plain ciabatta or focaccia
1 stick (8 tablespoons) unsalted butter
1 teaspoon vanilla extract
1/4 teaspoon kosher salt
8 cloves
3/4 cup packed light brown sugar
1 1/2 pounds Gala, Braeburn, or Pink Lady apples, peeled, cored, and cut into sixths
Ice cream or whipped cream, for serving

Instructions:
Heat oven to 450 degrees F and arrange rack in the middle. Line a baking sheet with aluminum foil, place bread on top, and set aside.
Melt butter in a large nonstick frying pan over medium heat. When foaming subsides, remove from heat, add vanilla, salt, and cloves and sprinkle sugar evenly into pan.
Place apples in a single layer and return to stove. Cook over medium heat, turning apples once, until apples are knife tender, about 10 minutes. Arrange apples on bread and pour all but 1/4 cup caramel sauce on top. Bake in oven until caramel sauce bubbles and bread is heated through, about 5 to 7 minutes. Remove from oven, pour remaining caramel on apples and let pizza sit for 5 minutes before cutting. Serve with ice cream or whipped cream.