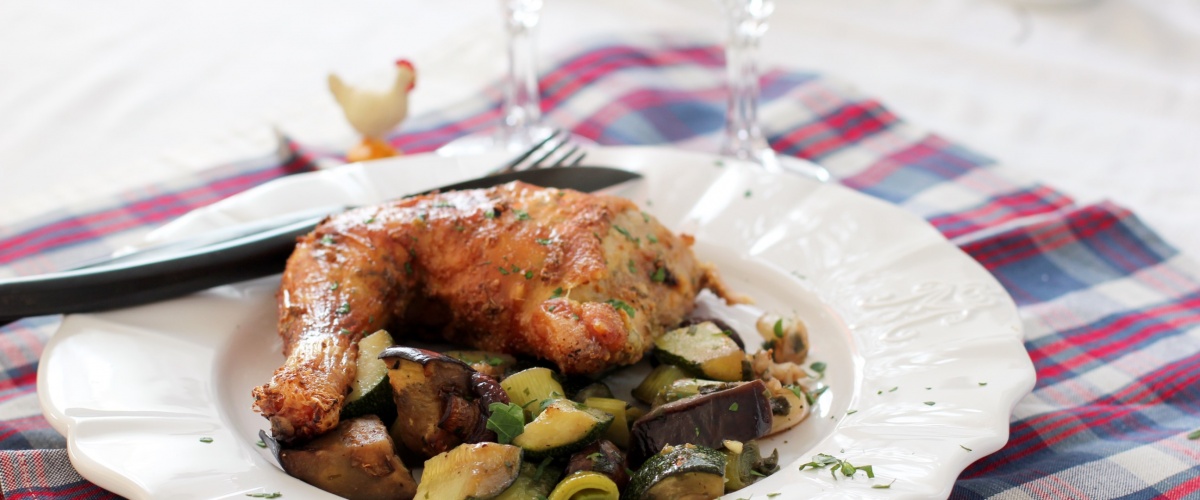 My family and I love grilled chicken, especially when it's well seasoned with all kinds of spices and herbs! Garlic and Chicken make this dish complete.  We recommend using fresh sage and rosemary, but since that's not always doable, I keep freeze-dried on hand. That's exactly what you'll get with this particular recipe. Highly seasoned chicken with a popping garlic flavor.
INGREDIENTS

2 chicken leg quarters
1/4 cup Dijon mustard
1 tablespoon of chopped rosemary
1 tablespoon of chopped sage
6 cloves of garlic (minced)
1/4 cup of butter & 2 tablespoons of butter
DIRECTIONS
STEP ONE:

In a bowl mix the butter, herbs, and garlic together to create a seasoned paste.
STEP TWO:

Smear the paste over the chicken, within skin and flesh to season. Be sure to not to use all the paste as we'll need more of it for the next step.
STEP THREE:

Set the grill up and place the seasoned chicken on the grill. After 5 minutes, using a brush add more of the paste to the chicken. Do this every few minutes. Let the chicken grill for approximately 20 minutes.
You'll now have a tasty, well seasoned garlic herb grilled chicken to enjoy!