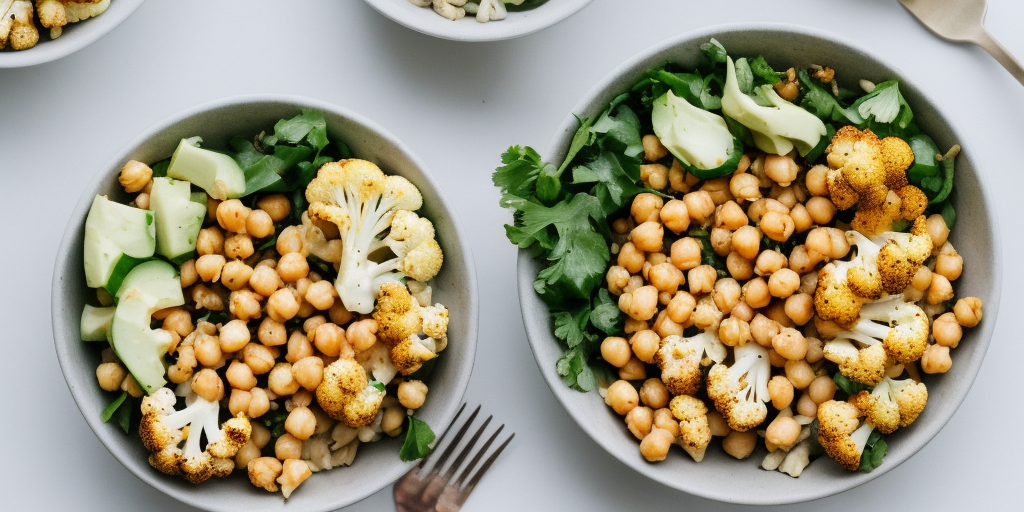 Welcome to the world of Buddha Bowls! These delicious and healthful dishes come in a variety of shapes and flavors. Today, we're excited to share a delicious and filling Roasted Cauliflower and Chickpea Buddha Bowl that is quick to prepare and packed with protein, fiber, and vitamins. Give it a try, and your taste buds will thank you!
PREP TIME10 mins
COOK TIME25 mins
TOTAL TIME35 mins
INGREDIENTS
1 head cauliflower cut into florets
1 15oz can of chickpeas rinsed and drained
2 tbsp olive oil
1 tsp garlic powder
1 tsp ground cumin
2 cup cooked brown rice
2 cups spinach
1/4 cup crumbled feta
2 tbsp fresh parsley
1/4 cup onion chopped
1/4 cup roasted red peppers diced
Salt and pepper to taste
INSTRUCTIONS
Preheat oven to 400F.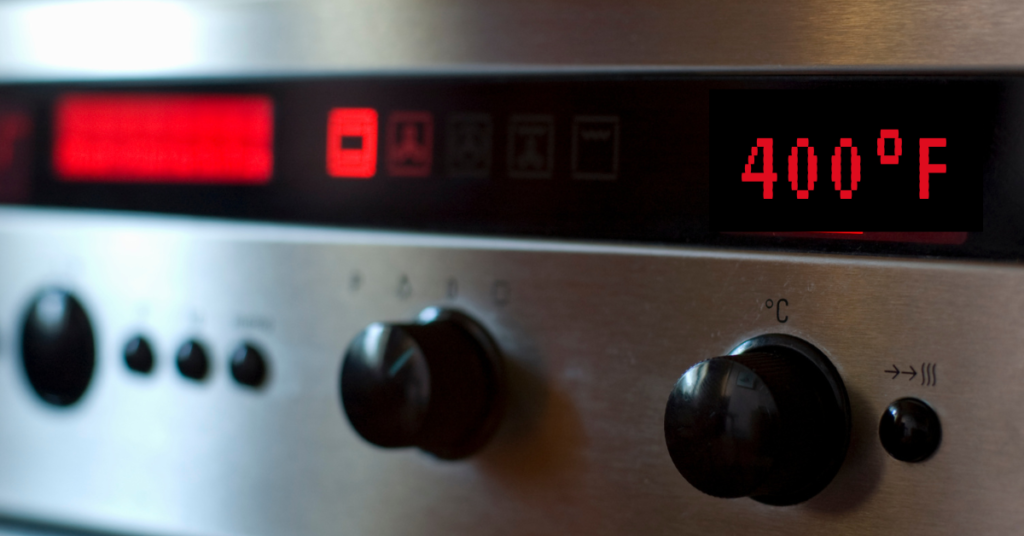 Line a baking sheet with parchment paper or aluminum foil.
Place cauliflower florets on the baking sheet and drizzle with olive oil.
Sprinkle with garlic powder, cumin, salt, and pepper and toss to coat.
Bake in preheated oven for 25 minutes, until golden brown and tender.
Meanwhile, heat a medium-sized saucepan with a few tablespoons of olive oil over medium heat.
Add chickpeas and heat for 3 to 5 minutes, until warm
To assemble the bowl, add rice to the bottom of the bowl and top with spinach, feta, parsley, onion, roasted red peppers, and chickpeas.
Top with roasted cauliflower and serve warm.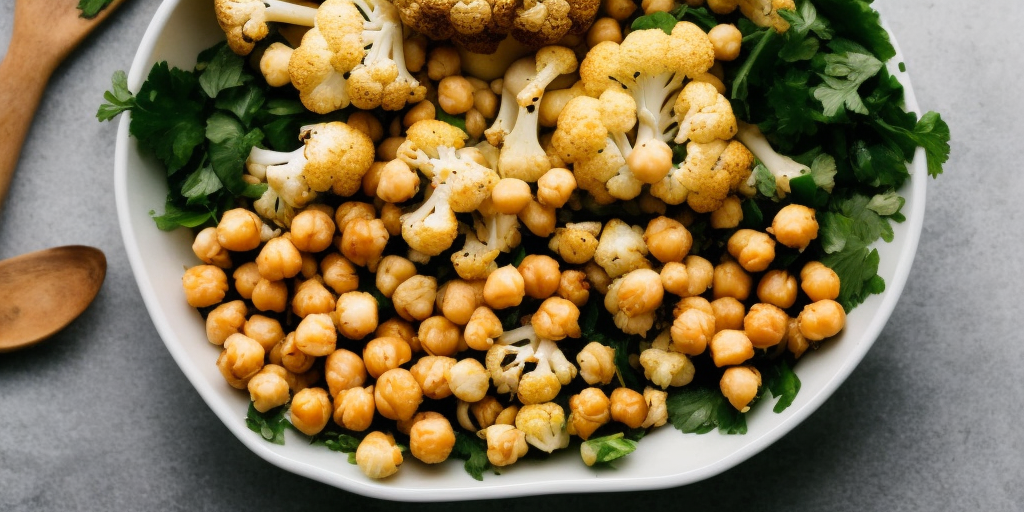 We hope you're just as excited about this Roasted Cauliflower and Chickpea Buddha Bowl as we are! It's a flavor-packed combo of protein, fiber, vitamins, and healthy fats that comes together easily in under an hour. Plus, it's a great way to use up any leftover veggies you may have. Enjoy!