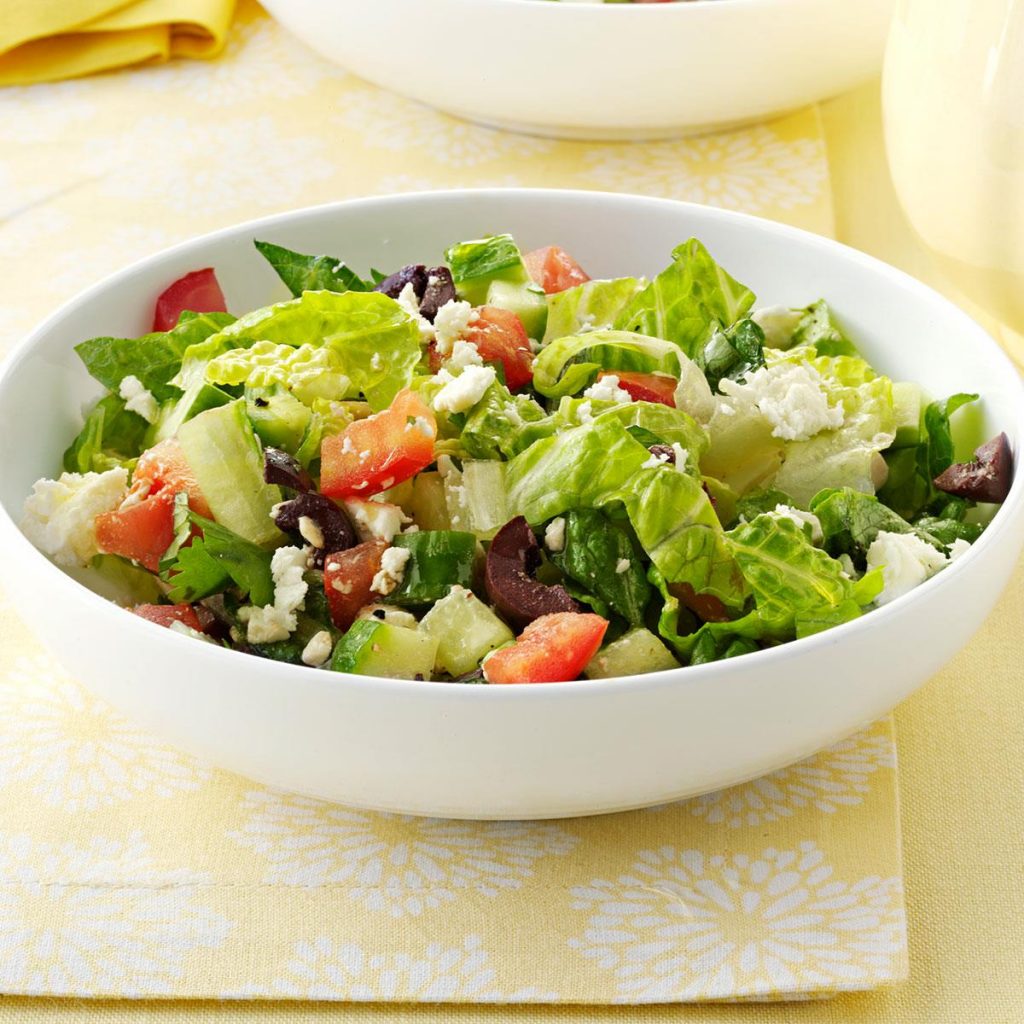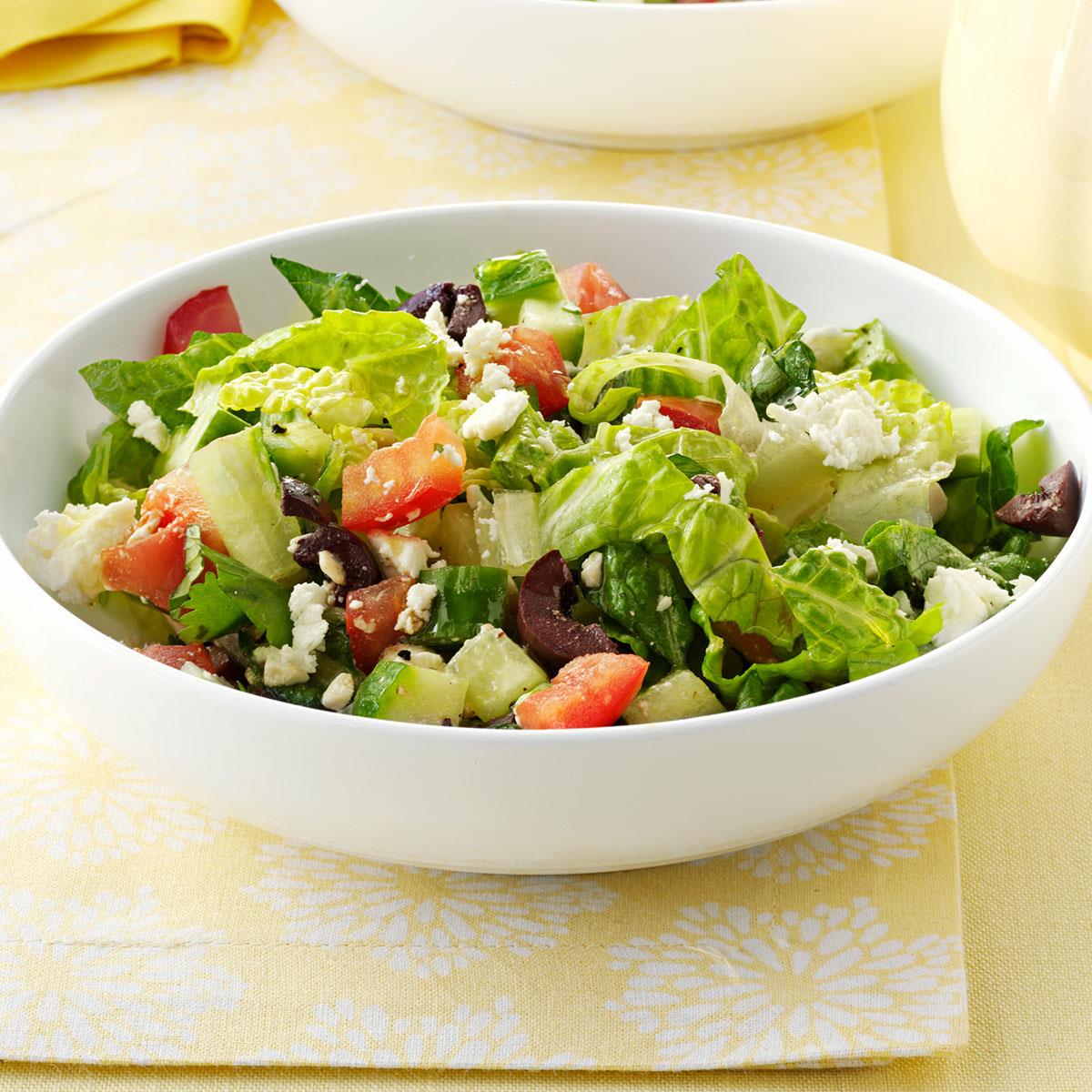 This recipe is something different from the regular plain salad, something a bit more fun. The best part about this dressing is that it's easy to throw together the day of serving. Pro Tip –  a little pinch of sugar in the dressing helps to round out the flavor and make it EXTRA delicious. Highly recommend!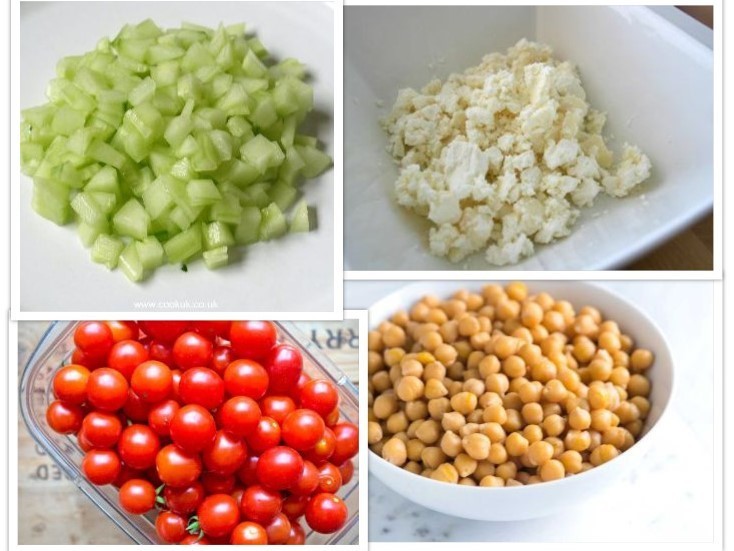 INGREDIENTS
Dressing
1 tablespoon red wine vinegar
1 tablespoon water
1/2 teaspoon dijon mustard
1/4 teaspoon salt
1/4 teaspoon pepper
2 teaspoon olive oil
Salad
2 tablespoons chickpeas
4 olives, diced
1/4 cucumber, peeled, seeded and diced
5 small cherry tomatoes
2 cup chopped lettuce
1/4 cup crumbled feta cheese
DIRECTIONS
STEP ONE: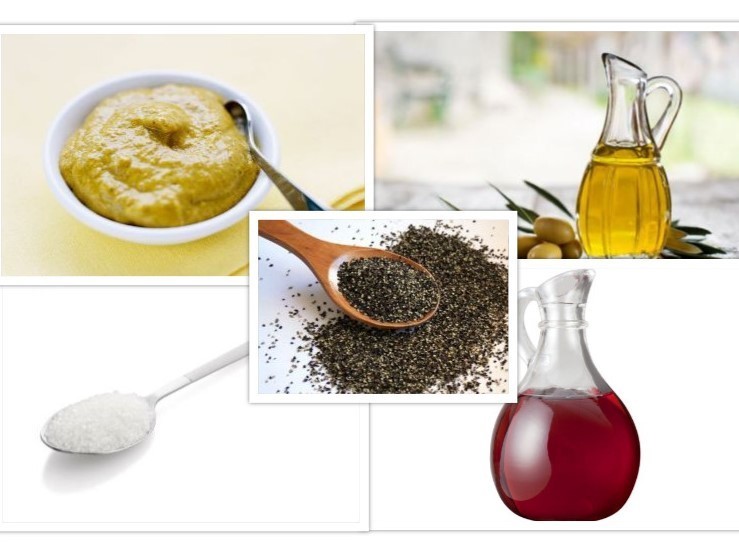 To make dressing, combine the ingredients in a small bowl or jar with a lid and whisk or shake until emulsified.

STEP TWO:
In a portable container with a lid, layer the salad ingredients, beginning with the dressing. Next add the chickpeas, then the olives, cucumber, tomatoes, lettuce and cheese. Chill until ready to serve.
STEP THREE: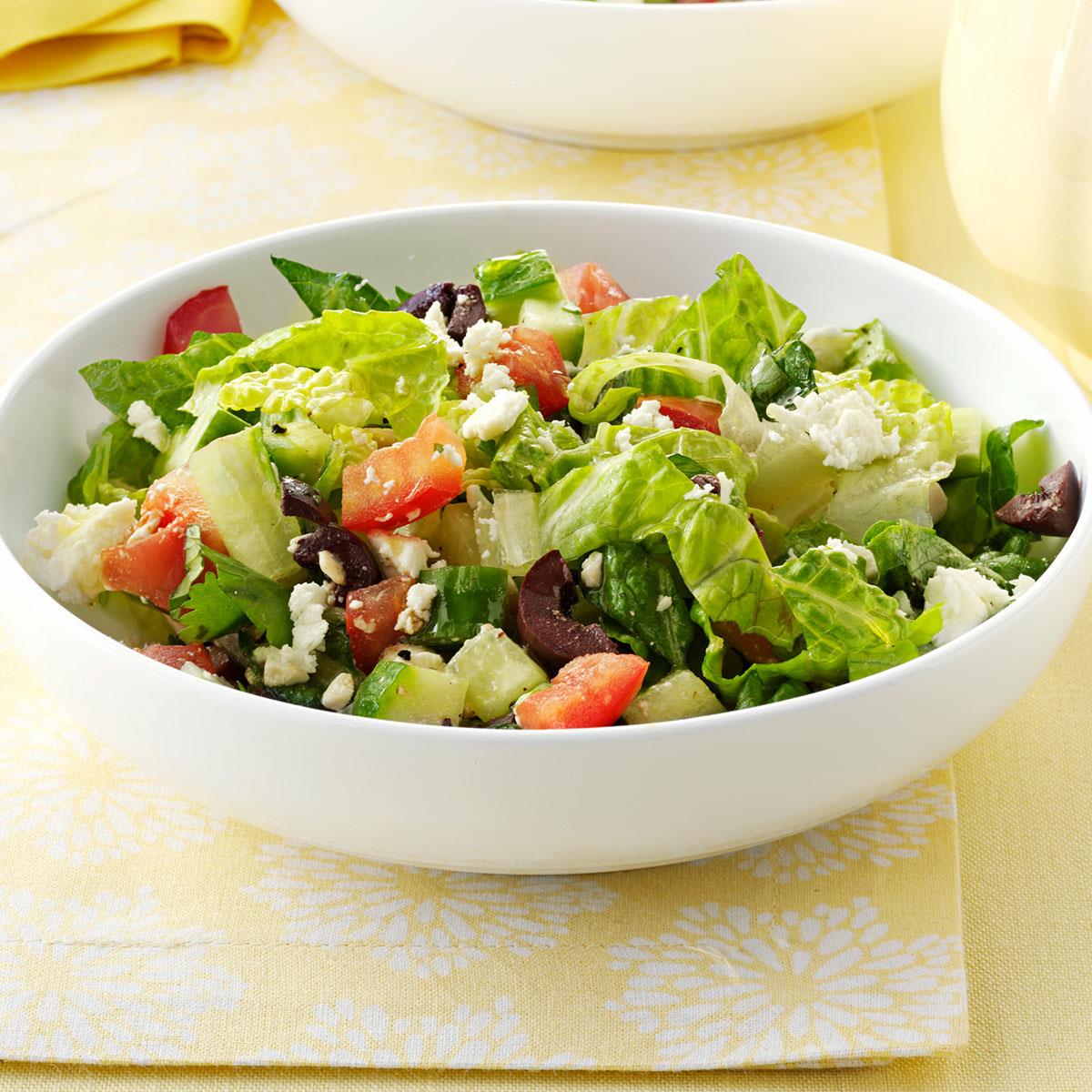 To serve, shake the container vigorously to toss the salad. Transfer to a serving plate and serve immediately.